Events
Northwestern Engineering Highlights Collaboration, Innovation During Hong Kong Event
The alumni event was held in conjunction with Northwestern Connects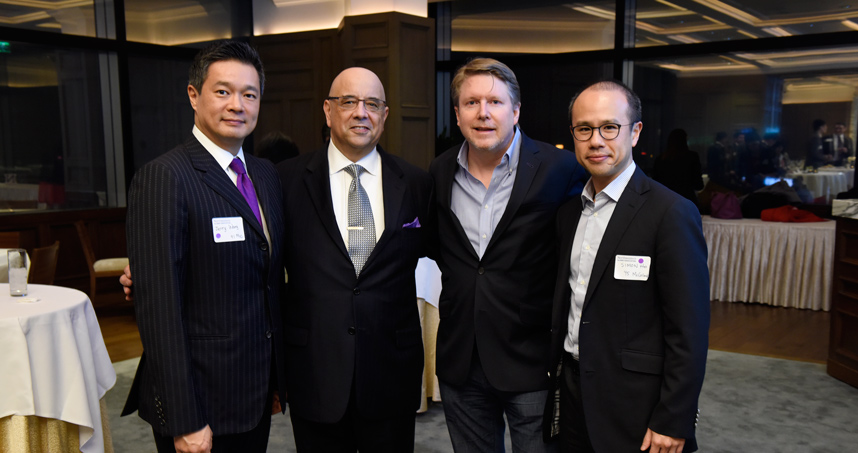 Dean Julio M. Ottino and members of the Northwestern Engineering community traveled last week to Hong Kong to meet with Northwestern alumni and discuss how the University is bridging disciplines to educate creative leaders. The visit was part of the Northwestern Alumni Association's Northwestern Connects, a series of networking events held on the same night in cities around the world. 
Taking place on Thursday, January 21, more than 70 Northwestern alumni and friends gathered at The American Club for "Innovation at Northwestern." Hosted by Northwestern Engineering, the Northwestern Alumni Association, and the NU Club of Hong Kong, the event featured a cocktail hour, video presentation, and remarks from Dean Ottino on Northwestern's efforts to implement cross-disciplinary activities to support innovation.
Also in attendance was Medill School of Journalism, Media, and Integrated Marketing Communications Dean Brad Hamm. Last month, Northwestern announced that a new educational space in San Francisco will open in 2016 and be led by Northwestern Engineering and Medill. The space will further enhance Northwestern's leadership at the intersection of journalism, marketing, engineering, and computer science.