Events
Job Seekers Invited to Engineering Career Fair
Tech Expo will take place Thursday, January 28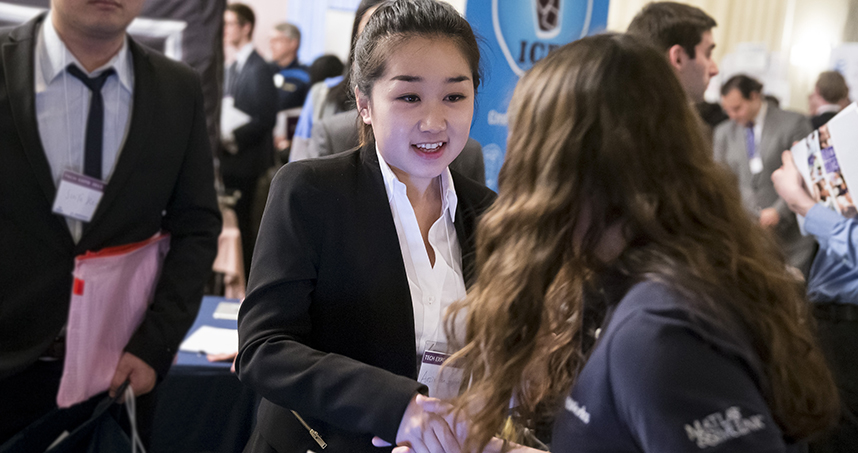 Seventy companies will visit Northwestern later this month, and they are all looking for Wildcats to join their teams.
Sponsored by Northwestern Mutual, the 2016 Tech Expo will introduce job seekers to recruiters from top engineering, science, and technology companies, including Groupon, Allstate, General Electric, and Panasonic.
The event will take place from 4 to 8 p.m., Thursday, January 28, at the Hilton Orrington Hotel, 1710 Orrington Avenue in Evanston.
Employers will then have the opportunity to invite and interview more than 200 students during McCormick Interview Day on Friday, January 29.
Students are advised to dress professionally and bring several copies of their resume. A WildCARD is required for check-in.