Events
ETOPiA Play Examines Galileo's Controversial Life
A Life of Galileo examines the struggle between critical thinking and convention
In the 17th century Venetian Republic, scientist Galileo Galilei created the first telescope and pointed it toward the sky. While the new instrument unlocked a universe of planets, moons, and stars, it also led to a new view that threatened the largest power structure at the time, the Roman Catholic Church, during the era of the Inquisition.
A Life of Galileo, a play examining the struggles and controversy between evolving scientific knowledge and conservative social norms, will run at Northwestern University from November 13 to December 6.
The play marks the eighth season of ETOPiA: Engineering Transdisciplinary Outreach Project in the Arts, an outreach initiative that seeks to inspire cross-disciplinary dialogue about the roles of science and technology in society.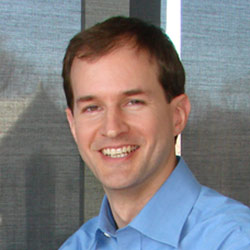 "The themes explored in the play are still relevant in 2015," said Northwestern Engineering's Matthew Grayson, producer of the annual ETOPiA event and associate professor of electrical engineering and computer science. "Today there remains a bipolarity in modern society between people who believe in critical thinking and those who embrace convention. Often, neither camp has the full story in mind."
Written by Bertolt Brecht in 1947, the play was revised and condensed for modern audiences by the Royal Shakespeare Company's writer-in-residence Mark Ravenhill in 2013. ETOPiA is using Ravenhill's script and employing three actors to portray multiple characters.
To realize this piece, ETOPiA has engaged director Brian Bell, who is based out of Berlin after two years working at the German National Theatre. His Galileo is a radically reimagined drama about one of scientific history's heroic figures.
"All of the characters are smart and complicated," Bell said. "Galileo is not a typical hero. He's rough around the edges and more of an anti-hero. And even the characters that argue against reason still present a very refined argument. It's interesting to see and exciting to direct."
A Life of Galileo features Tom McElroy, a Joseph Jefferson Award-winning Chicago actor as Galileo. He has appeared on the television dramas Prison Break, Chicago Fire, and Chicago PD. He has also appeared on stage at The Goodman Theatre, Steppenwolf, and Chicago Shakespeare Theatre.
Performances will be held Nov. 13 through Dec. 6 at 8 p.m. Fridays and Saturdays and 2 p.m. Sundays in the Technological Institute, room L361, 2145 Sheridan Road on Northwestern's Evanston campus. It is free and open to the public. Advance reservations are strongly recommended. Panel discussions with the cast and researchers will be held directly after each performance.
"Scientific findings that go against the grain persist in society today," said Neda Bagheri, ETOPiA co-producer and assistant professor of chemical and biological engineering. "The post-performance audience conversations are a critical component of the ETOPiA experience that promise to enrich our understanding of the play — as well as our own perspectives and potential biases — because everyone will interpret the performance from his or her unique lens."
This year's ETOPiA production is supported by the Barry and Mary Ann MacLean Fund for Art & Engineering, the James F. and Mary L. Gibbons Art and Technology Fund, Northwestern's Materials Research Center, International Institute for Nanotechnology, The Graduate School, and the McCormick School of Engineering.