Events
Programming Boot Camp Attracts Diverse Participants
More than 230 participants representing 10 schools attended the weeklong boot camp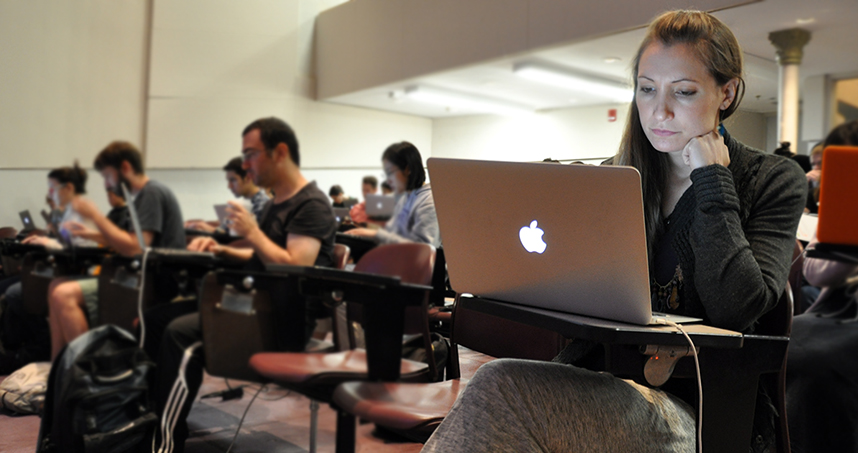 From history and music to science and engineering, big data permeates a broad variety of fields. So it's no surprise that participants of Northwestern's Big Data Initiative: Programming Boot Camp reflected this growing diversity.
Held from September 7-17, the boot camp offered graduate students, undergraduates, postdoctoral fellows, and even staff and faculty members the opportunity to learn the programming skills needed to collect, process, and analyze data. More than 230 attendees represented 10 Northwestern schools, including the McCormick School of Engineering, The Graduate School, Weinberg College of Arts and Sciences, Bienen School of Music, School of Education and Social Policy, School of Professional Studies, Kellogg School of Management, and School of Communication.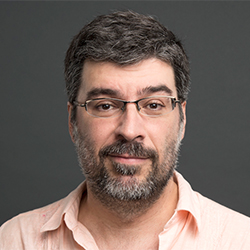 "We're very pleased with the number and diversity of participants," said Northwestern Engineering's Luis Amaral, professor of chemical and biological engineering and organizer of the boot camp. "It just shows how important these skills are to every field."
The boot camp introduced students to Python, a powerful and widely used programming language known for its readability. Participants completed exercises and projects using the language to build skills in software development, object-oriented programming, and simple algorithm development. The curriculum gradually introduced programming newcomers to core concepts and skills throughout the week.
Graduate student Matt Rotz studies DNA sequencing, an area known for producing large quantities of data. He had no previous experience with programming but works alongside bioinformaticians who use Python to interpret biological data on a daily basis.
"Learning programming was intimidating at first, but the value is obvious," said Rotz, who studies chemistry in the Weinberg College of Arts and Sciences. "We produce so much data and need methods to handle it."
In modern society, big data keeps piling up. While the information held within in it can be powerful, it is not always easy to unlock. Gaining the tools to manipulate and visualize data can give insights into some of the world's biggest problems, such as climate change, disease outbreaks, disaster preparedness, health care disparity, and economic productivity.
"When you have access to data analytics tools, you can look at much larger sets," said Peter Winter, a PhD student in Amaral's lab and boot camp teaching assistant. "Combining your own strengths with the strengths of a computer is really powerful."