Honors and Awards
Two McCormick Faculty Honored with University Teaching Awards
Awards celebrate excellence, innovation and influence in undergraduate teaching
Four Northwestern faculty members, including two from McCormick, will be honored with 2015 University Teaching Awards for their outstanding dedication to undergraduate education at Northwestern University.
Walter B. Herbst will receive the Charles Deering McCormick Distinguished Clinical Professor award and Deborah Cohen, David N. Rapp, and Karen Smilowitz will each receive a Charles Deering McCormick Professor of Teaching Excellence award.
They will be recognized at a ceremony from 4 to 5:30 p.m., Thursday, May 21, 2015, in the Guild Lounge, Scott Hall, on the Evanston campus. A reception will follow the event.
Undergraduate deans nominated faculty members for these awards, and the selection committee, chaired by Provost Daniel Linzer and made up of senior faculty members, University administrators, and a student representative, selected the recipients from a diverse and strong pool of candidates.
The Charles Deering McCormick Professor of Teaching Excellence Award has a three-year term and includes $7,000 to the recipient as a salary supplement, $3,000 for professional development and a one-time $3,000 award to the recipient's home department to support activities that enhance undergraduate education.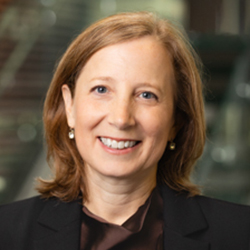 Awardee Karen Smilowitz is an associate professor in industrial engineering and management sciences. A Northwestern faculty member since 2001, Smilowitz has had a tremendous impact on the school's curriculum, teaching courses such as "Supply-Chain Modeling and Analysis," which instructs students on real-world issues related to humanitarian and non- and for-profit logistics. Her thoughtful work on the design of this challenging yet popular engineering course has resulted in substantial waitlists for students who are clamoring to work with her. She also has adapted a very successful graduate-level course into the undergraduate, University-wide course "Analytics for Social Good," which is being offered for the first time this spring.
Smilowitz's infectious passion and research in this field has allowed her to work with several organizations, from the Chicago Marathon to non-governmental organizations in Africa. She uses these connections to create opportunities for her students to engage in real-life prosocial work. As she says, "Chicago is our laboratory."
Students frequently remark on her availability, openness, kindness and genuine interest in their career goals. As one student enthusiastically wrote, "By the end of the summer, professor Smilowitz had instilled so much confidence in me that I was sure I wanted to change my major from mechanical engineering to whatever her department was; her passion and knowledge inspired me so much."
Indeed, she is an inspirer, motivator and dedicated teacher to many within Northwestern and beyond. Smilowitz holds a PhD and an MS from the University of California, Berkeley, and a BSE from Princeton University.
The Charles Deering McCormick Distinguished Lecturer or Clinical Professor award has a one-year term and includes $7,000 to the recipient as a salary supplement and $1,000 to the recipient's home department to support activities that enhance undergraduate education.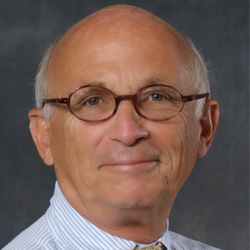 The 2015 Charles Deering McCormick Distinguished Clinical Professor recipient is Walter B. Herbst, clinical professor of mechanical engineering and director of the Master of Product Design and Development Management Program.
Herbst has had an illustrious career as an award-winning global product designer. He was the founder of Herbst LaZar Bell and is co-founder of the design firm Herbst Produkt in Silicon Valley. He also is a dedicated and passionate teacher, lauded by students for his ability to "combine incredible proficiency and knowledge in his field with a passion for teaching and obvious care for students and their learning." He pushes students to an empathetic understanding of how their work affects peoples' lives, and he draws upon experiential learning and reflective practices to bring this teaching goal to life for his students.
By advocating for a "human-centric" approach to all things design related, he has been instrumental in the rebranding of the "Design Thinking and Communication" course and the development of a new "Sketching" course, the latter aimed at increasing students' ability to effectively communicate their design ideas.
"No other instructor has been so influential in advocacy for learning design-thinking in McCormick undergraduate education," says one administrator, summing up Herbst's wide influence.
Herbst's ability to, as one former student described, "meet students at their level and elevate them," coupled with his incredible commitment and vision for undergraduate education, has made him an invaluable member of the McCormick faculty. Herbst is a PhD Candidate from Coventry University and received his MBA from Northwestern's Kellogg School of Management.