Dean's Seminar Series to Welcome Wael Ghonim
Ghonim will talk about Facebook's role in the Egyptian revolution
In early 2010, Wael Ghonim transitioned from computer engineer to activist through a few, brief clicks of his mouse. Outraged by the news that a fellow young Egyptian had been beaten to death by police, Ghonim created a Facebook page in his honor. The page, titled "We Are All Khaled Saeed," served as a platform for activist collaboration and grounds for organizing protests. Facebook became one of the catalysts for the Egyptian revolution, resulting in the resignation of President Hosni Mubarak.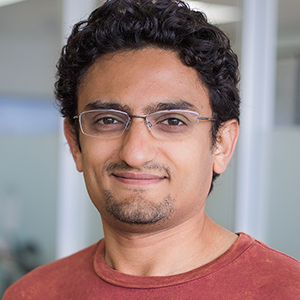 In an upcoming McCormick Dean's Seminar Series event, Ghonim will tell the story of how he used social media to spark a revolution. "The Anonymous Facebook Administrator" will take place at 4 p.m. Monday, April 13 in the Technological Institute's LR2. Co-sponsored by the Buffett Institute, the event is open only to Northwestern faculty, staff, and students.
A social entrepreneur, Ghonim is the chairperson of Tahrir Academy, an online knowledge-sharing platform for Arab youth. He is also the cofounder of the online discussion platform Parlio and previously served as an entrepreneur-in-residence at Google Ventures. Ghomin also spent six years at Google, where he led marketing and product growth in the Middle East and North Africa regions.
Ghonim has received many awards and honors, including a JFK Profile in Courage Award and a nomination for the 2011 Nobel Peace Prize. He also topped Time magazine's list of the world's 100 most influential people in 2011.
A self-proclaimed "keyboard freedom fighter," Ghonim advocates for the power of the Internet and social media to fight for social justice, democracy, and human rights.