McCormick in the Media
Alumna's Efforts to Avoid 'Conflict Minerals' Featured in Fast Company
Intel's Carolyn Duran hopes company's product line will be conflict-free by 2016
Nearly every piece of electronic technology shares a pivotal material similarity: each device contains four minerals—gold, tin, tantalum, and tungsten. Unfortunately, these "conflict minerals" are largely sourced from the Democratic Republic of the Congo (DRC), where the mining industry is believed to hold strong ties to the nation's ongoing civil war and human rights abuses.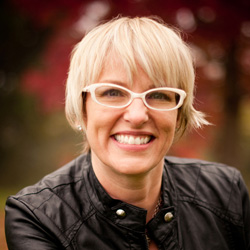 Carolyn Duran (PhD '98), conflict minerals program manager and supply chain director at Intel Corporation, has worked to curb her company's direct relationship to conflict minerals. Her efforts are featured in the April 2015 issue of Fast Company.
Recognizing the point in Intel's supply chain where mineral sources could be verified, Duran led a massive five-year audit of the smelting plants, where materials are refined before heading into production. She then worked with the smelters to create a system that shows companies the origin of their minerals, which allows companies to support conflict-free mining operations and avoid contributing to conflicts in war-torn regions like the DRC. 
According to Duran, more than half of the world's smelters have complied with the audit process, with more on the verge of earning certification. The trend strikes a financial blow to the militia-controlled mines in the DRC, and leaves Duran hopeful that Intel's entire line of processors will soon become conflict-free.
"This is not a problem that Intel or any one company can solve on its own," she said. "We're proud to be a leader in this area, but we're not in it to be the leader; we're in it to get more people engaged."
Read the story at Fast Company.
Read Carolyn Duran's profile in Northwestern Engineering magazine.