Announcements
McCormick Overhauls Undergraduate Advising
A new, online platform replaces pencil and paper degree audits
McCormick's degree auditing process used to be a cumbersome affair.
Each student had one sheet of paper designed to track all 48 required courses needed to graduate. The registrar combed through the sheet's 12 columns, checking boxes with a pencil to indicate fulfilled requirements. As students swapped courses, pencil marks were erased. And when the check mark system lacked the ability to convey extra information, sticky notes were added and sometimes fell off.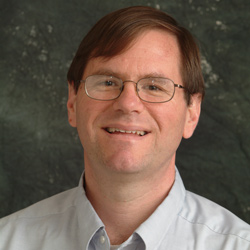 "This was one piece of paper that solely determined graduation," said Alan Wolff, director of McCormick's Office of Information Technology (IT). "If there's one thing that you don't want to mess up, it's something as big as graduation."
To keep the process error-free, many people, including Associate Dean Stephen Carr, reviewed each degree audit. "Several of us hand-reviewed each student's 48 courses," Carr said. "It was time consuming, labor intensive, and still imperfect."
Wolff, Carr, and McCormick Dean Julio M. Ottino agreed on one thing: The system was messy and needed to be automated. Last year IT launched the McCormick Advising System (MAS), a new, online platform that modernizes the undergraduate advising process. The system serves as a place for undergraduates to organize courses and communicate with advisers.
A former computer science major at McCormick, Yee Ki Wai, web applications developer, was pinpointed to start the project while serving as a student working in IT. After graduating in June 2013, she was hired full time to design and construct the MAS.
"Yee was the perfect person for the project because she actually experienced the advising process as a student," Wolff said. "She gave us invaluable insight and did a terrific job."
While the online student portal, CAESAR, also has auditing features, Wolff said it only has 90 percent accuracy for McCormick students and still required a backup paper record. The MAS closes the accuracy gap by auto classifying courses to fit into specific categories and offers the convenience of allowing uncategorized courses to simply be dragged and dropped into place by an adviser.
"Some classes in McCormick double count toward different requirements," Wai said. "Sometimes you can pass up one class and take another one that counts instead. CAESAR doesn't fit well with these scenarios. The new system is better suited to McCormick's needs."
June 2014 marked the first time all graduates were certified through the MAS, and Wolff said it was amazingly successful. "We had very few glitches for something so complex. That's quite a feat." 
Wai used Student Enterprise System data from the registrar's office to build the new system, which quickly evolved into more than degree audits. The MAS also stores unofficial transcripts, grade point averages, and serves as a space to declare majors, complete placement exams, and tally credits earned prior to entering college. And as of the beginning of this school year, it now holds incoming freshmen dossiers that chronicle their interests and study plans and can be accessed by their advisers.
"Freshmen used to be clueless when they started school," Wolff said. "Now they come in with an already developed plan, and their adviser already knows them."
According to Yee and Wolff, the MAS will continue to expand throughout the next year. They want to incorporate a tool that recommends courses based on completed courses, prerequisites, and offerings. They also want the MAS to serve as a place for students to submit—and for advisers to approve—theme forms for non-engineering courses. 
The MAS fits into a larger overhaul of the freshman advising process. McCormick also now has four staff advisers dedicated to freshmen. Before, freshmen were paired with faculty advisers, and many would select majors in the faculty member's discipline. Having an impartial adviser during freshman year helps the students develop their own interests in a more objective environment. Then they are paired with faculty advisers the next year.
"We don't want students to identify with a degree until they are ready," Carr said. "The freshman advisers help students identify courses, find opportunities, and think about their futures."
Because the MAS removes many of the "paper pushing" interactions between students and their advisers, time is saved during in-person meetings, which can instead focus on mentoring and career advice.
"Face-to-face advising used to be more about pushing paper," Wolff said. "Now it better facilitates mentorship and valuable conversations."