Honors and Awards
McCormick Alumnus Receives Global Recognition for Humanitarian Work
The $100,000 Waislitz Global Citizen Award honors Anoop Jain's waste-management project
Having access to indoor plumbing and working toilets is something that most of us take for granted. Unfortunately, this luxury is a rarity in much of the developing world. Without adequate access to sanitation facilities, more than 650 million people in India alone are forced to defecate outdoors. The Indian public is exposed to 100,000 tons of untreated human waste annually, which spreads disease and kills 450,000 Indians per year.
To Anoop Jain ('09), these numbers are unacceptable. During a trip to India in 2010, he visited Bihar, one of the poorest states in the country, and discovered that millions did not have access to toilets. Shocked that these conditions persisted in the 21st century, Jain founded Humanure Power, a nonprofit that builds community toilets to decrease outdoor defecation.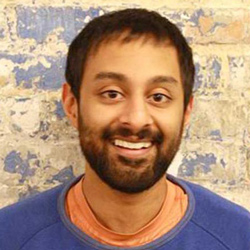 For these efforts to alleviate India's sanitation crisis, Jain recently received the $100,000 Waislitz Global Citizen Award, which is given to one person each year based on four key areas: global citizenship, impact, innovation, and potential to continue work.
On September 27, Jain received the award at the 2014 Global Citizen Festival in New York City's Central Park. It was attended by India's Prime Minister Narendra Modi, who made an earlier commitment to put a toilet in every household and school in India by 2019. Other guests included United Nations secretary general Ban Ki-Moon, World Bank president Jim Yong Kim, and an appearance by President Barack Obama in a pre-recorded video.
Humanure Power has focused its efforts in the remote and isolated Supal district of Bihar, where 1.3 million defecate outdoors daily. The group has already built one community toilet block that serves 600-700 people per day. With the $100,000 Waislitz award, Humanure Power will construct three more facilities in Bihar.
"We wanted to concentrate our effort in one area," said Jain, who studied environmental engineering at McCormick. "I plan to spend the rest of my life doing this work, and we still won't entirely eliminate outdoor defecation. It's a tremendous battle."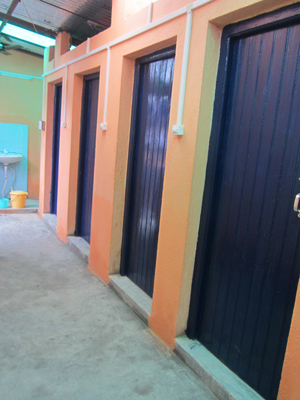 Jain said he originally "just wanted to build toilets" but realized that was not a sustainable business model. He needed to generate modest revenue in order to maintain the facilities.
"The reason many projects like this fail is because there's not money for maintenance," Jain said. "The toilets will get dirty, so people stop using them. So I leaned on my educational background for ideas."
Jain remembered a conversation early in his undergraduate career with his adviser, Jean-Francois Gaillard, professor of civil and environmental engineering at McCormick. Gaillard stressed the importance of redefining waste and treating it as a resource. When bacteria break down human organic waste, it produces methane gas, which is a useful energy source. Jain is working on a system that uses the methane to power water filters. He predicts that it could produce 2,000 liters of clean water per day that could be sold for a small fee.
"We are using technology that has already been proven to work," Jain said. "We didn't want the community to be our guinea pigs."
Humanure Power also received $30,000 award from Dell's Social Innovation Challenge and a fellowship from the global nonprofit Echoing Green.
"We have been really fortunate to have tremendous supporters," Jain said. "Every time we win something, we are able to keep advancing our mission. It's the only thing we care about."