Announcements
Welcome to the New McCormick Website
McCormick launches new responsive website to showcase Whole-Brain Engineering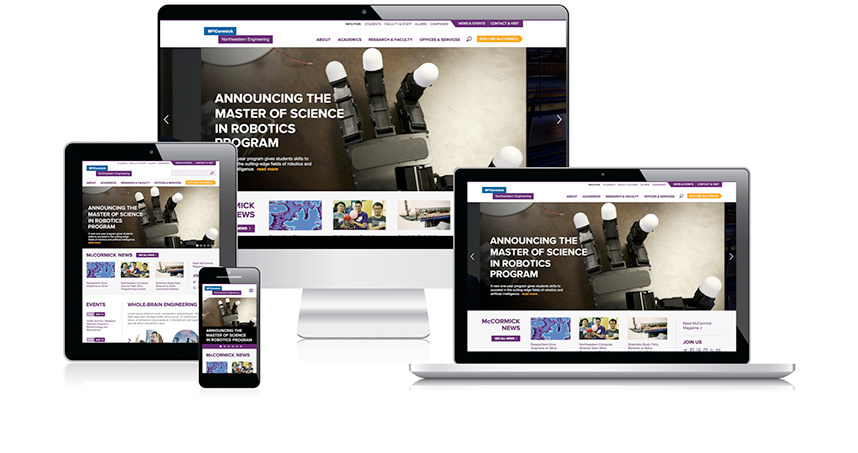 Today McCormick launched a new and improved website. Using responsive design, the new site is optimized for desktop, tablet, and mobile use. Regardless of how you access the new site, our goal is to provide an excellent experience.
Throughout the site, information has been reorganized and edited based on extensive user testing and analytics. It is our hope that you can now find the information you need more quickly and easily.
The new website also features the research and activities that make McCormick unique. News stories and individual profiles are published throughout the site, showcasing the power of Whole-Brain EngineeringTM. 
If you are a frequent user of the McCormick site, you may find that some of the content you've bookmarked has been moved or changed. We have made every effort to ensure this is a smooth transition by redirecting old links to the appropriate new pages and reviewing content throughout the site. 
If you have feedback or find an area that needs attention, please let us know by emailing web-feedback@mccormick.northwestern.edu.