Announcements
Larry Keeley Named Segal Design Institute Distinguished Fellow
Keeley was honored for his contributions to the field of design and business
Global design strategist Larry Keeley has been named a distinguished fellow of the Segal Design Institute. An adjunct lecturer in the MMM program, Keeley received the honor for his significant contributions to the field of design and business and for his dedication to the MMM program and the Segal Design Institute.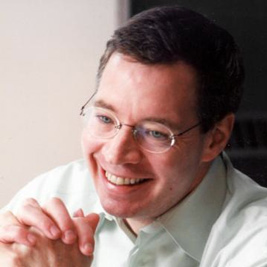 Keeley is the president and cofounder of Doblin, Inc., an innovation strategy firm known for pioneering comprehensive innovation systems that materially improve innovation success rates. Doblin is now a unit of Deloitte Consulting LLP where Keeley serves as a director.
Bloomberg Businessweek named Keeley one of the seven "innovation gurus" that are changing the field and specifically cited Doblin for having many of the most sophisticated tools for delivering effective innovation. In 2010 the publication also selected Keeley as one of the 27 most influential designers in the world.
Keeley has taught the course Innovation Frontiers for the MMM program since 2007. He also teaches graduate innovation strategy classes at the IIT Institute of Design and lectures in executive education programs at the Kellogg School of Management and the University of Chicago.