Honors and Awards
Walter Herbst Receives Top Design Award
Herbst won an Edison Award for his design of a smartphone case.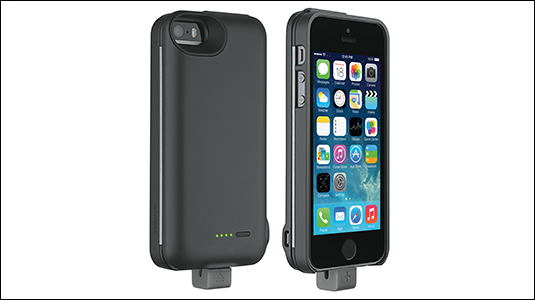 The design of a small phone case is responsible for a big award.
Walter Herbst, director of the Master of Product Design and Development Management program, received a gold award in the Industrial Design: Computers and Entertainment category at the 2014 Edison Awards Gala in San Francisco last week. Along with his company Herbst Produkt, Herbst was honored for work performed for Logitech. 
Herbst Produkt—a partnership between Herbst and his son—designed the Logitech case+ mobile accessories collection for iPhone5 and iPhone5s. The accessories allow the user to mount and charge phones. The case also serves as a wallet, designed to hold cash and credit cards. It beat out hundreds of award applicants, which were judged on the criteria of concept, value, delivery, and impact.
Founded in 1987 and named for prolific inventor Thomas Edison, the Edison Awards are one of the highest accolades for new products, design, and innovation. The awards committee annually reviews thousands of products and services, with fewer than 150 voted on by a panel of judges. Previous award winners include Amazon.com, Keurig, Motorola, and Dyson. This year, the committee also presented two Edison Achievement Awards to Elon Musk, CEO of Tesla Motors and SpaceX, and Yang Yuanqing, chairman and CEO of Lenova.