Events
Job Seekers Invited to Engineering Career Fair
More than 80 companies to recruit Northwestern students at 2014 Tech Expo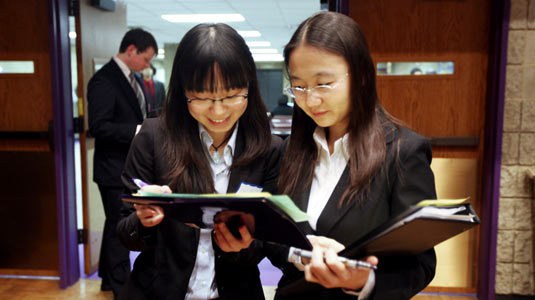 Northwestern students are invited to McCormick's 2014 Tech Expo, a winter career fair that introduces job seekers to recruiters from top engineering, science, and technology companies.
The Tech Expo will be held from 4:30 to 8 p.m. on Thursday, January 23, at the Hilton Orrington Hotel, 1710 Orrington Avenue in Evanston.
More than 80 companies — ranging from AT&T to Argonne National Laboratory to the Central Intelligence Agency — will recruit for full-time, internship, and co-op positions with their companies. 
Students should dress in business attire and bring copies of their resume. A WildCARD will be required for entry.
The 2014 Tech Expo is sponsored by Allstate, ARPAC, Bemis, and Boeing. Other recruiting companies will include Groupon, Goodyear, Chrysler, and United Airlines.
For more information and a full list of companies, visit http://www.mccormick.northwestern.edu/mcd/Students/Events/techexpo.html.