Announcements
Nat Harrison Joins McCormick, INVO as Consulting Entrepreneur
Harrison will bring managing and advising experience to new role
The McCormick School of Engineering and Applied Science and the Northwestern University Innovation and New Ventures Office (INVO) have announced that Nat Harrison has joined the team as a consulting entrepreneur.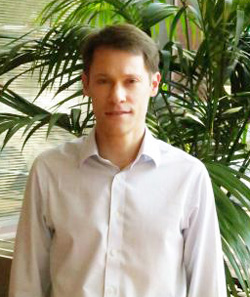 In this role, Harrison will work with McCormick and INVO to lead efforts to identify promising technologies for commercialization and will assist and educate faculty and students in the commercialization process.
"We are excited to have Nat join our team and help advance technologies into business ventures," said Alicia Löffler, executive director of INVO and associate vice president of research. "This position will help augment our efforts to commercialize our faculty's most promising technologies."
"Entrepreneurship is a key part of the culture at McCormick and Northwestern," said Julio M. Ottino, dean of McCormick. "Nat will help bring our students' and professors' innovations to the market."
Harrison has experience in managing and advising businesses in the life sciences, materials, chemicals, and energy sectors. He has a track record in building enterprise value by developing markets and operational capabilities, and leading commercial and financial transactions.

As a consultant, he has advised investors and technology firms on numerous projects including deal evaluation, marketing strategy, competitive and economic analysis, and fundraising. He was previously part of the management team that built TetraVitae Bioscience, a life sciences and chemicals technology business acquired by Eastman Chemical. Before joining TetraVitae, he worked for the Boston Consulting Group, advising Fortune 1000 companies on strategic and operational questions. He earned an MBA from the MIT Sloan School of Management and a BA from Harvard University.
The Innovation and New Ventures Office conducts faculty outreach, provides resources for business development, and manages intellectual property rights for Northwestern inventions and innovations.