Honors and Awards
Betty Modlin Named McCormick STAR Award Winner
Administrative assistant recognized for hard work, welcoming attitude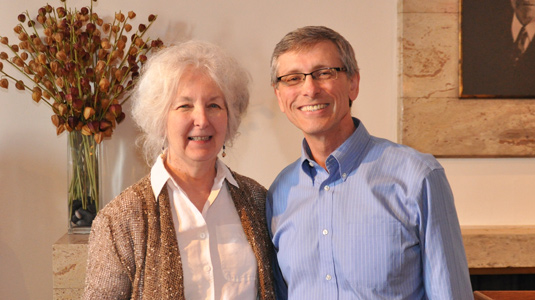 Betty Modlin, administrative assistant for McCormick's Office of Undergraduate Engineering, was recognized with the summer STAR award at a staff recognition event on July 25.
The STAR award — which stands for Staff Team Appreciation and Recognition — is given quarterly to a McCormick employee who demonstrates leadership and goes above and beyond his or her regular duties.
Modlin was cited for her caring and welcoming attitude toward current and prospective students.
"Betty works tirelessly, flawlessly, with a smile. She welcomes everyone — students, parents, colleagues — with open arms and bends over backwards to answer questions and meet needs," her award states. "Betty is an indispensable McCormick team member."
Winners of the STAR Award are nominated by fellow staff and faculty, and a selection committee recommends a finalist to the dean for selection.