Events
Dean's Seminar Series Welcomes IBM Chief Innovation Officer Bernard Meyerson
Meyerson to speak on "Driving Innovation in a Global Enterprise"
Bernard Meyerson, chief innovation officer at IBM, will speak to the McCormick community at 4 p.m. Tuesday, April 23 as part of the McCormick Dean's Seminar Series.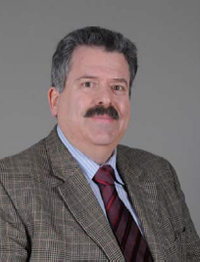 The topic of Meyerson's talk will be innovation — a quality at the very heart of an organization's ability to survive, particularly in the fast-moving technical world. But how can one ensure that efforts toward innovation succeed?
In his presentation, "Driving Innovation in a Global Enterprise," Meyerson will discuss strategies to ensure the simultaneous availability of the right people, infrastructure, and motivation needed to sustain innovation in a global enterprise. He will also provide examples of the extraordinary outcomes that can result when all three of these attributes come together.
The lecture will be held in the ITW classroom at the Ford Motor Company Engineering Design Center on Northwestern's Evanston campus. The event is free and open to the public.
At IBM, Meyerson leads the Global University Relations Function within IBM's Corporate HQ organization. In that role, he leads the creation of major IBM collaborative initiatives with companies and governments around the globe. He is also responsible for the IBM Academy, a self-governed organization of 1,000 technical executives and senior technical leaders from across IBM focused on creating IBM's next generation of executive technical leaders. 
Meyerson is also a member of CEO Ginni Rometti's Integration and Values Team, IBM's small team of senior executives charged with integrating the business activities of IBM's many disparate organizations and geographies.