Featured
Alumni: Where Are They Now?
Northwestern Engineering alumni share how they continue to use whole-brain thinking throughout their careers
A McCormick education is about much more than learning about engineering. It trains students to use both sides of their brains and encourages them to make the most of their experiences. That method can pay off for Northwestern Engineering alumni long after they graduate, as shown in the following stories.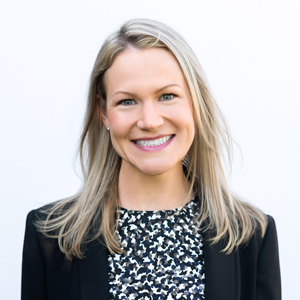 Shannon Foote
Industrial Engineering and Management Sciences ('09)
Principal, Freeman Spogli & Co.


The McCormick Experience
Foote fondly remembers hunkering down at the Technological Institute to work through challenging math problems – like designing a bridge – and teaming up with classmates to create a device to help a person with one arm put their hair in a ponytail. Active in the Society for Women Engineers, Foote looked forward to the group's pizza parties and grabbing bagels at a nearby shop.
The Latest
Foote has moved up the ranks to become a principal at private equity firm Freeman Spogli, where she focuses on investing in high-growth, middle-market companies within the consumer and distribution industries. In 2016, Foote earned a master of business administration from Harvard.
The curriculum's focus on collaboration set me up to succeed in team environments. When I walked across the stage on graduation day, I did so with the confidence that McCormick had prepared me to achieve my professional aspirations.Shannon Foote ('09)

The Wins
Early in her career, Foote was the lone female investor on her investing team, and she is proud that her company has since added three more women to her area. Foote also sits on the board of two of the companies – CRH Healthcare and Easy Ice – in Freeman Spogli's portfolio. Most importantly, Foote says her biggest win is managing her career while raising two kids: Mason (2 1/2 years old) and Avery (1).
The Whole-Brain Benefits
Even now, Foote looks at her old notebooks and is astounded by the knowledge she picked up at McCormick. No, she doesn't use many of the formulas she learned, but Northwestern Engineering helped her develop a framework for problem solving. It taught her to think outside the box and provided her with unique qualitative and quantitative skillsets to help make sound business decisions.
John Franklin
Computer Science and Computer Engineering ('18)
Product Manager, Google


The McCormick Experience
Franklin has many fond memories of his time at McCormick. He was part of the National Society of Black Engineers' leadership team, worked on a startup at The Garage, and competed in hackathons, which were ideal spaces to practice spinning up ideas. Despite that, Franklin still had the bandwidth to study music composition, join two fraternities, host a WNUR radio show, and enjoy Chicago.
Once I made the transition to product manager, I found myself constantly using what I learned from The Garage, my entrepreneurship courses, and core engineering classes as a whole.John Franklin ('18)

The Latest
Franklin is a hardware product manager at Google, focusing on the Google Pixel smartphone.
The Wins
Franklin's first hardware product is due to ship this year and marks the culmination of years of planning. The delayed satisfaction, Franklin says, "makes it sweeter" when it comes.
The Whole-Brain Benefits
He didn't realize it at the time, but the Northwestern Engineering curriculum prepared Franklin well to become a product manager, he says. Franklin began his career as a software engineer but found there were other areas of product development – user experience, finance, marketing – that he wanted to experience.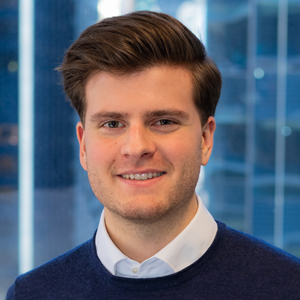 Marc Gyöngyösi
Computer Science ('17)
Founder and CEO, OneTrack.AI


The McCormick Experience
Working on research projects with professors at Northwestern left a profound impact on Gyöngyösi, who, as a student, founded Intelligent Flying Machines — a data analytics startup that uses small, lightweight flying robots to perform data capture indoors. Professor Brenna Argall taught him that robotics was not just about technology, but how that technology would interact with and help humans. He was also influenced by his work with Professor Michael Rubenstein, which allowed him to work with drones and co-publish an academic paper.
That is the advantage of whole-brain engineering, having all these different courses and classes and being able to make connections between things that might not seem obvious at first. That has helped me in my career.Marc Gyöngyösi ('17)

The Latest
Gyöngyösi is founder and CEO of OneTrack.AI, a company that provides machine learning technology to help firms with their supply chain logistics.
The Wins
OneTrack.AI is one of the largest warehouse visibility providers in North America, helping companies make their warehouses safer and more efficient. Gyöngyösi is proud his company has helped clients reduce injuries by 75 percent and increase labor efficiency by around 20 percent.
The Whole-Brain Benefits
Gyöngyösi approaches problems as opportunities. Because of his whole-brain education, Gyöngyösi is not conditioned to solve a problem within its own discipline or space. Instead, he tries to zoom out and understand the implications of other areas it might touch.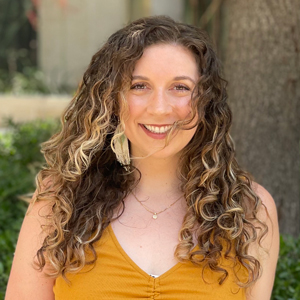 Ashley Jahren
Computer Engineering, Segal Design Certificate ('16)
Product Designer II, Spotify


The McCormick Experience
The courses Jahren took as part of the Segal Design Certificate revealed her love for the field of human-computer interaction. After she saw an opportunity to combine her passion for art and her technical skills, she joined Design for America, where she worked on a project to help transplant recipients manage their new condition and medication schedules.
Taking Design Thinking and Communication courses taught me to think holistically. After graduation, I looked for jobs that would give me the same opportunity to blend technology, creativity, and an understanding of human behavior. This led me to user experience design. Much of what I do as a product designer is using skills I learned through McCormick design courses.Ashley Jahren ('16)

The Latest
Jahren is a Product Designer II at Spotify, where she helps artists promote and make a living off their music.
The Wins
Before joining Spotify, Jahren worked on the user experience design team at The Walt Disney Company that launched Disney+ and Star+. While at Disney, she built a small organization that prioritized and advocated for design that has lasted long after she left the company.
The Whole-Brain Benefits
To Jahren, whole-brain engineering means using the analytical and technical components of engineering in the left brain and the creativity, design, and divergent thinking associated with the right brain to solve problems.