Contact Us
General Department Contact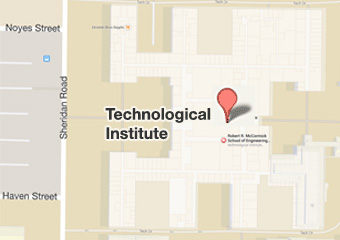 Department of Electrical and Computer Engineering
McCormick School of Engineering and Applied Science
Northwestern University
2145 Sheridan Road, Room L359
Evanston, IL 60208-3118
Phone: 847-491-5410
Fax: 847-491-4455
Tech Room Finder
Find the location and directions to a room or person in the Technological Institute ("Tech"), the main building for McCormick on the Northwestern Campus.
Undergraduate Programs
Do you have a specific question about one of our programs? Call us at 847-491-3451, or email student-affairs@eecs.northwestern.edu. Someone will look into your question and get back to you as soon as possible. We look forward to hearing from you!
Computer Engineering
Russell Joseph
Associate Professor
Phone: 847-491-3061
Email Russell
Electrical Engineering
Dongning Guo
Professor
Phone: 847-491-3056
Email Dongning
Graduate Programs
Graduate Student Affairs
Phone: 847-467-2165
Fax: 847-491-4455
Hours: 8:30-5, M-F
Location: Tech L351
Email Graduate Student Affairs
Computer Engineering
Nikos Hardavellas
Associate Professor
Phone: 847-491-2970
Email Nikos
Electrical Engineering
Randy Freeman
Professor
Phone: 847-467-2606
Email Randy
Research
Computer Engineering
Gokhan Memik
Professor
Phone: 847-467-1168
Email Gokhan
Electrical Engineering
Randy Berry
Professor
Phone: 847-491-4455
Email Randy