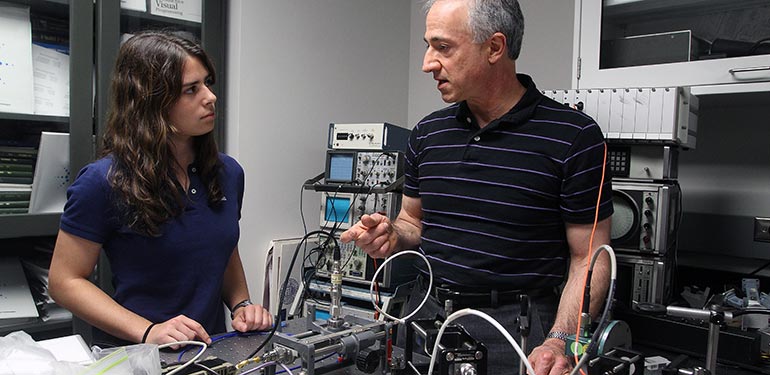 Academics

  /  

Graduate Study

  /  

PhD Programs

PhD in Computer Engineering
The PhD program in computer engineering prepares students to become innovative leaders in academic, industrial, and entrepreneurial settings. The program is designed with a research focus in mind, having a relatively small number of required courses. This allows students to focus on their research.
View the department's graduate curriculum
Learn more about research in Computer Engineering
Admissions
Each student receiving the PhD should have a solid background in his or her field as preparation for a career in research or teaching. To ensure that each of our students receives this background, we require them to choose and complete a program of study corresponding to his or her intended field of inquiry.
Download a PDF program guide about your program of interest and get in contact with our graduate admissions staff.
The Crown Family Graduate Internship Program
PhD candidates may elect to participate in the Crown Family Graduate Internship Program. This opportunity allows the doctoral candidate to gain practical experience in industry or in national research laboratories in areas closely related to his or her research.
Learn more about this internship program
Career Paths
The PhD program in computer engineering emphasizes excellence in education and research, providing graduates with a solid foundation for a career in industry, academia, and research labs.
Recent graduates are pursuing careers in industrial research labs (Intel Labs, IBM Research, Google, Facebook, and Qualcomm), industry (AMD, Bloomberg, IBM, Intel, Globalfoundries, and Mentor Graphics), and universities (Iowa State, Penn State, and the University of Maryland). In the last decade, recent graduates have founded more than half a dozen successful start-ups.
More in this section