Learning to Learn From Mistakes
Jordan Haskel (MSR '19) recognizes the value of missteps and incorporates that mindset — and knowledge learned from Northwestern Engineering's Master of Science in Robotics (MSR) program — in his current role as a software engineer at Brain Corp.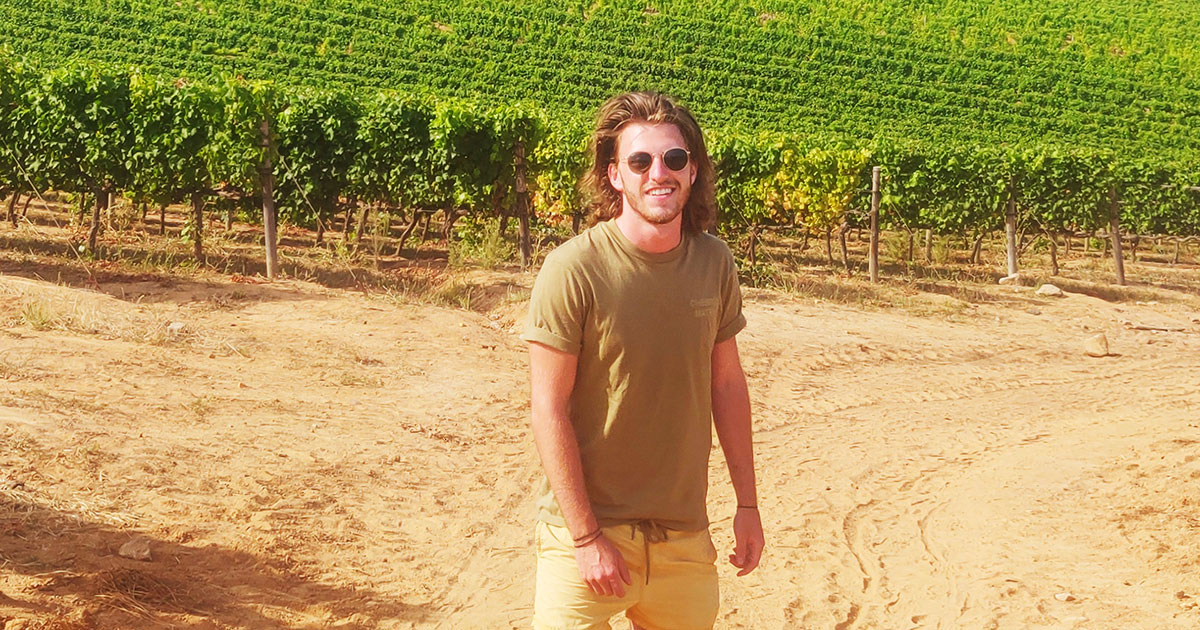 When Jordan Haskel (MSR '19) was a student in Northwestern Engineering's Master of Science in Robotics (MSR) program, he found value in making mistakes. Whether he was focused on hardware or high-level software, fixing mistakes gave him a deeper understanding of what he was working on. He developed an appreciation for constant iteration, and he realized that learning from missteps often made his projects better.
Haskel used that mindset as he focused on autonomous exploration, machine learning, and point cloud segmentation in MSR, and he continues to rely on it today. Haskel is a software engineer at Brain Corp, a company that provides autonomous solutions that help businesses turn manually driven products into intelligent machines.
In his role, Haskel is tasked with writing code to make sure the company's robots operate reliably. It's not easy, but it's part of what he enjoys about the robotics field.
"A pretty common saying around work is 'robots are hard,'" Haskel said. "Robots are new, there are tons of unsolved problems. Making an effective robot is really difficult, and every day brings new challenges." 
Navigating those challenges has made it possible for Haskel to support the company's autonomous robots — machines that are primarily used for floor cleaning or delivery assistance. The goal is to enhance workforce capacity by allowing robots to handle repetitive tasks so that employees can focus on higher-value responsibilities — a far cry from the doom-and-gloom scenarios of robots commandeering the workforce that Haskel often hears.
"The whole robots taking over the world is so far from anything reasonable," he said. "There is also a large amount of concern about robots stealing jobs. Most robots, especially the ones we work on, are intended to make current humans' jobs easier, allowing them to do more meaningful, less tedious work."  
Haskel is constantly looking to learn new things about robots and the robotic field to fix problems as they come up and do so quickly and effectively. That's why he turned to MSR in the first place, and it's why he continues to think highly of the program.
"MSR was a great way to get a lot of in-depth, hands-on robotics experience without the time commitment of a PhD," Haskel said. "Current students: take full advantage of the resources at your disposal, use the equipment available, and seek guidance from the amazing people running the MSR labs. Do as many side projects as you can alongside the assigned work. It will be very hard to find such a nurturing creative environment anywhere else."