Faculty Directory

Mark Fisher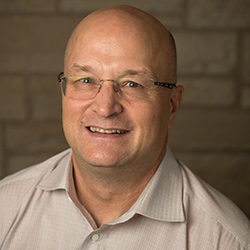 Clinical Associate Professor of Biomedical Engineering
Clinical Associate Professor of the Segal Design Institute
Contact
2145 Sheridan Road
Tech
Evanston, IL 60208-3109
847-467-5243
Email

Mark Fisher
---
Departments
Selected Publications
Kim, Gloria; Ankeny, Casey Jane; Fisher, Mark James, Work in progress, ASEE Annual Conference and Exposition, Conference Proceedings 2018-June (2018).
Neto, Mário F.; Butzler, Matthew A.; Reed, Jennifer L.; Rui, Xiang; Fisher, Mark J.; Kelso, David M.; McFall, Sally M., Immiscible phase filter extraction and equivalent amplification of genotypes 1–6 of hepatitis C RNA, Journal of Virological Methods 248:107-115 (2017).
Fisher, Mark; Dolby, Tania; Surtie, Shireen; Omar, Gaironesa; Hapeela, Nchimunya; Basu, Debby; DeWalt, Abby; Kelso, David; Nicol, Mark; McFall, Sally, Improved method for collection of sputum for tuberculosis testing to ensure adequate sample volumes for molecular diagnostic testing, Journal of Microbiological Methods 135:35-40 (2017).