Faculty Directory

Lowell Lindstrom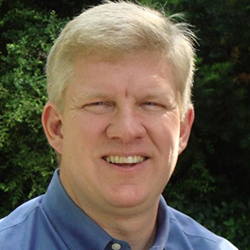 Adjunct Lecturer
Contact
2145 Sheridan Road
Tech
Evanston, IL 60208-3109
Email

Lowell Lindstrom
---
Departments
Electrical and Computer Engineering
Affiliations
Education
BS (Computer Science)
MBA (Marketing, Finance, and Entrepreneurship/Innovation)
Biography
Lowell Lindstrom, (EECS '85, Kellogg '98) is among the early pioneers in Agile software development. He has succeeded in a wide breadth of roles at all levels of product engineering. He has also held roles focusing on the TQM, Product Management, and Sales. In 1999, he helped incubate the agile movement, collaborating with the authors of the Agile Manifesto. In 2005, he founded his current company, The Oobeya Group, which helps organizations modernize their development and leadership practices leveraging agile and lean thinking. Lowell is involved across many communities focused on Lean, Agile, and Scrum. He was the founding chair of the Agile 20xx Conference, which has grown to be the world's largest gathering of agile practitioners. He is a co-founder of the Agile Leadership Network. He acted as Managing Director of the Scrum Alliance, the largest training and certification body in the agile industry. He joined the MSIT Advisory Board in 2016.
Courses Taught
MSIT 490: Agile IT Leadership
Significant Professional Service
The Oobeya Group, LLC
VersionOne, Inc.
Scrum Alliance, Inc.
Object Mentor, Inc.