Malcolm MacIver Awarded Presidential Early Career Award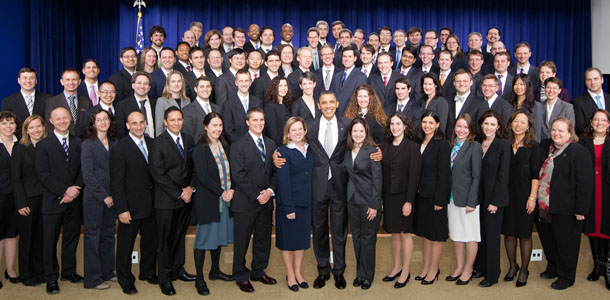 Two Northwestern University faculty members have been awarded the highest honor given by the U.S. government to outstanding scientists and engineers who are in the early stages of their independent research careers.

Malcolm MacIver and Emily Weiss have been awarded the Presidential Early Career Award for Scientists and Engineers (PECASE) and will be invited to the White House to meet President Obama and attend an awards ceremony.

"Science and technology have long been at the core of America's economic strength and global leadership," President Obama said. "I am confident that these individuals, who have shown such tremendous promise so early in their careers, will go on to make breakthroughs and discoveries that will continue to move our nation forward in the years ahead."

MacIver is being recognized for his interdisciplinary work on the biomechanical and neural basis of intelligence, spanning robotics, biomechanics, neurobiology, philosophy and computation, as well as for his innovative science outreach efforts that include Hollywood science-fiction advisory efforts, interactive art installations and writing for Discover magazine's blog "Science Not Fiction."

MacIver is associate professor of biomedical and mechanical engineering in the McCormick School of Engineering and Applied Science.

Weiss is being recognized for her work employing nanostructures in a new capacity: as solution-phase model systems for studying the usually difficult-to-interrogate interactions between solid-phase surfaces and organic molecules. She is studying the dynamics of photoexcited states of colloidal quantum dots: nanometer-sized clusters of compound semiconductor capped by a monolayer of organic ligands.

Weiss is the Clare Boothe Luce Assistant Professor of Chemistry in the Weinberg College of Arts and Sciences.

PECASE awardees are selected on the basis of two criteria: Pursuit of innovative research at the frontiers of science and technology and a commitment to community service as demonstrated through scientific leadership, public education or community outreach. This year there are 85 recipients nationwide.

The White House announcement, which includes a complete list of PECASE recipients, is available at http://www.whitehouse.gov/administration/eop/ostp/pressroom/11052010.

MacIver studies the neural and biomechanical basis of animal intelligence. His laboratory pursues its questions using a remarkable fish from the Amazon, which hunts in the dark using a very weak electric field as a type of underwater sonar. In his multidisciplinary analysis, he uses three approaches: mechanics and robotics for understanding the ways the body contributes to adaptive behavior; neurobiology for understanding the body's control system; and computational modeling, for constructing supercomputer simulations of the body and nervous system. Some of MacIver's work on making artificial versions of how the fish senses with electric fields and swims with its unique propulsion system is being further developed for commercial application.

He is very involved in bringing research to the general public. MacIver's efforts include working as a technical script consultant for the upcoming movie "Tron Legacy," Joss Whedon's movie "The Avengers" (2012) and "Caprica," a science-fiction drama on the Syfy channel. He also creates science-inspired interactive art installations, including an exhibit this November at the STRP Festival in Eindhoven, Holland, and "Body Electric" at the Williamson Gallery in Pasadena in 2003.

MacIver writes about artificial intelligence and robotics for Discover magazine's blog "Science Not Fiction." He is a member of numerous professional organizations, including the Society for Neuroscience and the American Physical Society.

Weiss and her research group focus on the optical and electronic properties of nanostructures and how those properties relate to the chemistry at the surface of the nanostructures. The group currently is concentrating on quantum dots (semiconductor nanocrystals). They functionalize the quantum dots with various organic and organometallic molecules, and monitor the evolution of the photo-excited states of these inorganic-organic hybrid materials using time-resolved optical spectroscopies.

Weiss and several of her graduate students are involved in a variety of science-related service and education activities, and she encourages all members of her group to participate in outreach.

Weiss' other awards include the Packard Fellowship for Science and Engineering (2010), the Department of Energy Early Career Research Award (2010), the Air Force Young Investigator Award (2009), the Dreyfus Foundation New Faculty Award (2008) and a Dow Teacher-Scholar Award (2008).

The PECASE award was established in 1996. Ten federal departments and agencies join together annually to nominate young scientists and engineers whose work is of greatest benefit to the nominating agency's mission. MacIver was nominated by the National Science Foundation (NSF) for his Faculty Early Career Development (CAREER) Award, which includes research support for five years.