Honors and Awards
Students Recognized in Forbes '30 Under 30'
Northwestern representation highlights local Chicago impact
Eight Northwestern students and alumni have secured spots on this year's Chicago-specific Forbes '30 Under 30' list.  
The annual list, which traditionally recognizes influential young trailblazers in multiple sectors across the continent, has expanded to include local lists spotlighting regional talent shaping the landscape of innovation.  
The students and alumni with ties to McCormick include: 
Shane Dolan ('22), founder of OptiAg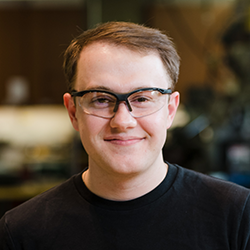 Dolan is leveraging his passion for developing sustainable solutions to climate change as the cofounder of OptiAg, an Internet of Things-enabled intelligent sprinkler controller for large agricultural operations. The sprinkler aims to evaluate the health of crops and help farmers more efficiently use water. While he develops OptiAg and its product, he works as an engineering program manager at Tesla. He has a bachelor's degree in mechanical engineering and economics. 
Steven Jiang ('24) and Aspen Buckingham ('23), cofounders of Overture Games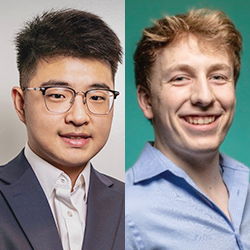 Jiang and Buckingham are the co-founders of Overture Games, a gaming startup with a mission to enhance the experience of practicing for beginner musicians. Drawing from their musical backgrounds, they joined forces to address the burnout they had personally encountered as musicians and launched their first game, Intervallic, which Jiang has described as a blend of Duolingo and Guitar Hero. Jiang is pursuing a bachelor's degree in economics with a minor in entrepreneurship, while Buckingham has a bachelor's degree in computer science and music. Additionally, Buckingham served as a teaching assistant at the Farley Center for Entrepreneurship and Innovation. The Overture Games team was also developed in The Garage at Northwestern's Residency, Jumpstart, X-Factor, and Little Joe Ventures programs. 
Kevin

Kaspar

('24)

, CEO and cofounder of

InfernoGuard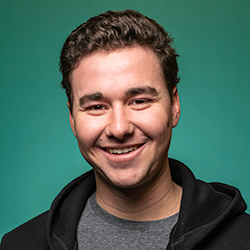 Kaspar is the CEO and cofounder of InfernoGuard, a startup wildfire detection and notification platform that aims to eliminate reliance on word-of-mouth detection. Kaspar and his company earned the $150,000 grand prize at VentureCat in 2022. He is pursuing a bachelor's degree in manufacturing and design engineering (MaDE) at the Segal Design Institute and a minor in entrepreneurship at the Farley Center. Kaspar was also part of the 2022 Little Joe Ventures cohort, and participated in the Residency, X-Factor, and Jumpstart programs at The Garage.  
Izzy Mokotoff ('24) and Alexis Chan ('24), cofounders of SteadyScrib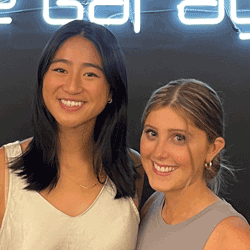 Mokotoff and Chan are cofounders of SteadyScrib, a startup that produces a self-stabilizing pen for people with Parkinson's disease. The team, advised by Farley Center director Hayes Ferguson, was awarded a VentureWell grant, which includes Ferguson as the principal investigator, and won first place and audience favorite at Jumpstart Demo Day, The Garage's pre-accelerator program. SteadyScrib has also been awarded more than $23,000 in non-dilutive capital to date and has filed provisional patents for its device. Mokotoff is pursuing a bachelor's degree in journalism, a minor in entrepreneurship at the Farley Center, and a certificate at Segal Design Institute. Chan is studying toward a bachelor's degree in biomedical engineering. 
Charlotte Oxnam ('23), founder and CEO of Cue the Curves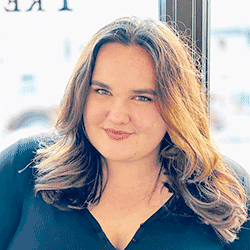 Oxnam is the founder of Cue the Curves, an app designed to support and build a community for plus-size women and clothing brands. Oxnam and her company won the $150,000 grand prize at VentureCat in 2023 and was featured recently on CBS Mornings. She has a bachelor of science in industrial engineering and has taken multiple courses at the Farley Center, including ENTREP 473: NUvention: Media and ENTREP 330: Startup Accounting and Finance. She also led the Propel program at The Garage and participated in its Residency and Jumpstart programs. 
Weinberg graduate Kasey Brown was also recognized for her startup Digital Kairos, which helps entrepreneurs of color grow their brands through performance marketing. Brown has a bachelor of arts in economics and a minor in business institutions.