Honors and Awards
Teri Odom Elected to the National Academy of Sciences
Odom recognized for contributions and excellence in field of science
Joining the company of some of history's most distinguished scientists, Northwestern Engineering's Teri W. Odom has been elected to the National Academy of Sciences (NAS).
Along with fellow Northwestern faculty members Timothy K. Earle and Richard B. Silverman, Odom was recognized for her excellence and notable contributions to their field of science. They are among the 120 new members and 23 new international members selected this year.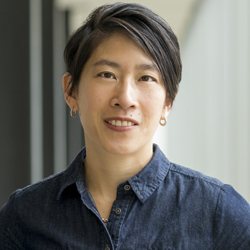 Odom is chair of the chemistry department, the Joan Husting Madden and William H. Madden Jr. Professor of Chemistry, and (by courtesy) a professor of materials science and engineering at the McCormick School of Engineering. She is an expert in designing structured nanoscale materials with extraordinary size- and shape-dependent properties. These nanoscale materials have been applied to advances in nanomedicine, imaging, and nanophotonics.
Odom's NAS election follows numerous awards including the 2020 Royal Society of Chemistry Centenary Prize, the 2020 American Chemical Society Award in Surface Science, and the 2018 Research Corporation for Science Advancement Cottrell Scholar TREE Award.
Odom has also co-authored various notable publications including "Multiscale Patterning of Plasmonic Metamaterials," "Direct Observation of Nanoparticle-Cancer Cell Nucleus Interactions," and "Lasing Action in Strongly Coupled Plasmonic Nanocavity Arrays."
Earle is professor emeritus in the department of anthropology, and previously served as department chair from 1995 to 2000. Silverman is the inaugural Patrick G. Ryan/Aon Professor in the chemistry department.