Events
How AI and Data Keep Changing the Transportation Industry
Echo CEO Doug Waggoner spoke at the 41st Annual William A. Patterson Transportation Lecture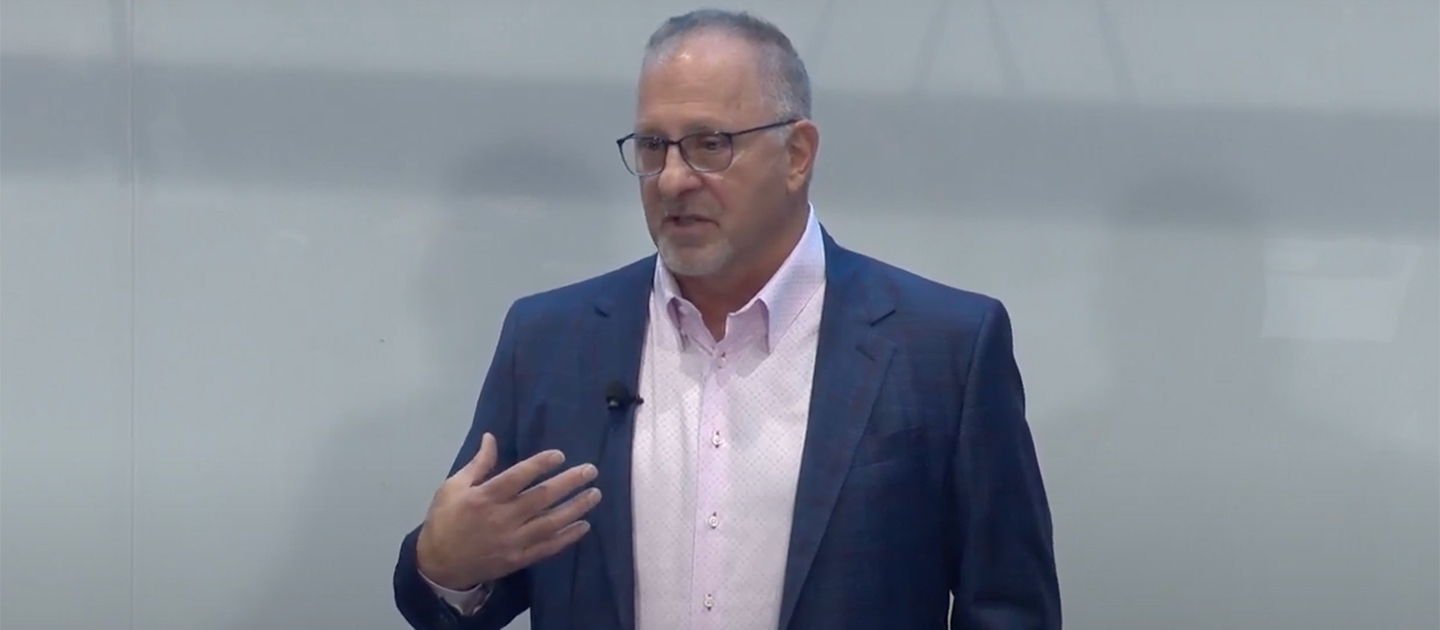 For Doug Waggoner, company chairman and CEO of Echo Global Logistics, success in the transportation and logistics industry requires having the best and most current information. If a projection is wrong or a report comes late, it could endanger clients' ability to deliver goods safely, smoothly, and efficiently across all modes of transportation.
Currently, Waggoner and Echo use maturing software and hardware, but the next step to assist companies is merging that technology with data science. Waggoner thinks his company is on the leading edge of that endeavor, using a process which begins with hypothesizing a logistics pattern that is undetectable to humans but could be uncovered by analytics research. If the numbers work out, the researchers will act on the hunch and apply the formulas, handing them over to IT engineers to build them into the company's systems so the result can actually help customers.
"It's pretty tricky to figure out how to do that but it's a very powerful thing to do," Waggoner said. "That's where the world's got to head." 
Waggoner spoke during the 41st Annual William A. Patterson Transportation Lecture, held April 26 at the Walter Athletics Center Auditorium. Hosted by the Northwestern University Transportation Center (NUTC), the lecture is named for William A. "Pat" Patterson, a central figure in the US air transport industry for more than four decades who served as president and chairman of United Airlines from 1934 until his retirement in 1966. He was a life trustee of Northwestern University and was instrumental in the establishment and strategic leadership of the NUTC.
Waggoner was introduced by NUTC director Hani Mahmassani, William A. Patterson Distinguished Chair in Transportation and professor of civil and environmental engineering. Introductory remarks were also delivered by Jeff Silver, the founder of Mastery Logistics Systems and chairman of the NUTC's Business Advisory Council.
Since joining Echo in 2006, Waggoner has contributed to making the firm a leading provider of technology-enabled transportation management by using new methods to stay ahead of the curve. Today, that means getting familiar with artificial intelligence.
During his talk, Waggoner told stories about his use of ChatGPT and other large-language models. On one hand, the platform is still young and has biases and knowledge gaps that need to be ironed out. Waggoner noted, however, the opportunity companies have to license a large-language model and supplement it with their own proprietary data to train its employees, improve customer service, hone data entry, and optimize its processes.
To punctuate his point, Waggoner played a video of ChatGPT building computer code in the Ruby programming language using Echo data he uploaded. ChatGPT generated the code to easily sort and find shipping records, even providing a description of how the script works.
"In total, creating this application and successfully running it took about three minutes. It probably took another five minutes for me to write the prompt," Waggoner said. "I could've written this program myself, but it would've taken a lot more time than eight minutes, especially because I would most likely have to debug the code."
The video then showed Waggoner prompting ChatGPT to repeat the process and build computer code again, but in the Python language.
"We are in the early days of generative AI having the capabilities of writing computer code," he said. "It's quite effective and very productive. I can only imagine where this technology will lead us in the next few years." 
Industry workshop examines post-pandemic deliveries
Earlier in the day at The Hive inside the Ford Engineering Design Center, the NUTC hosted the Spring 2023 Industry Workshop: Innovations in Last Mile Delivery. Co-chaired by Mahmassani and NUTC senior associate director Bret Johnson, the event explored how the COVID-19 pandemic brought ecommerce orders to new levels and inspired innovations to support more efficient parcel and white-glove deliveries, with online ordering and home delivery continuing its growth.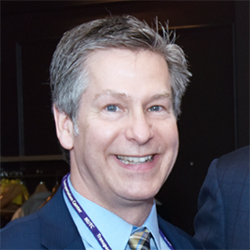 Speakers at the event were Sandeep Dhaliwal, managing director, operation planning and engineering, FedEx Express; Cristina Hall, vice president of global customer success, Bringg; and Zach Noren, enterprise partner manager, restaurants, Uber Direct. All three addressed how their respective companies have adjusted to the post-pandemic reality where delivery has become a routine part of life.
Going forward, companies involved in last-mile delivery will have to tackle emerging technologies, including one Waggoner mentioned during his speech.
"Change management is going to be huge," Hall said during a Q&A session moderated by Johnson. "I do think that AI, from a technology standpoint, is going to play a big role. I think we haven't recognized exactly how yet."