Honors and Awards
Michael Beltran Honored with University Teaching Award
Annual award recognizes those who demonstrate excellence in undergraduate teaching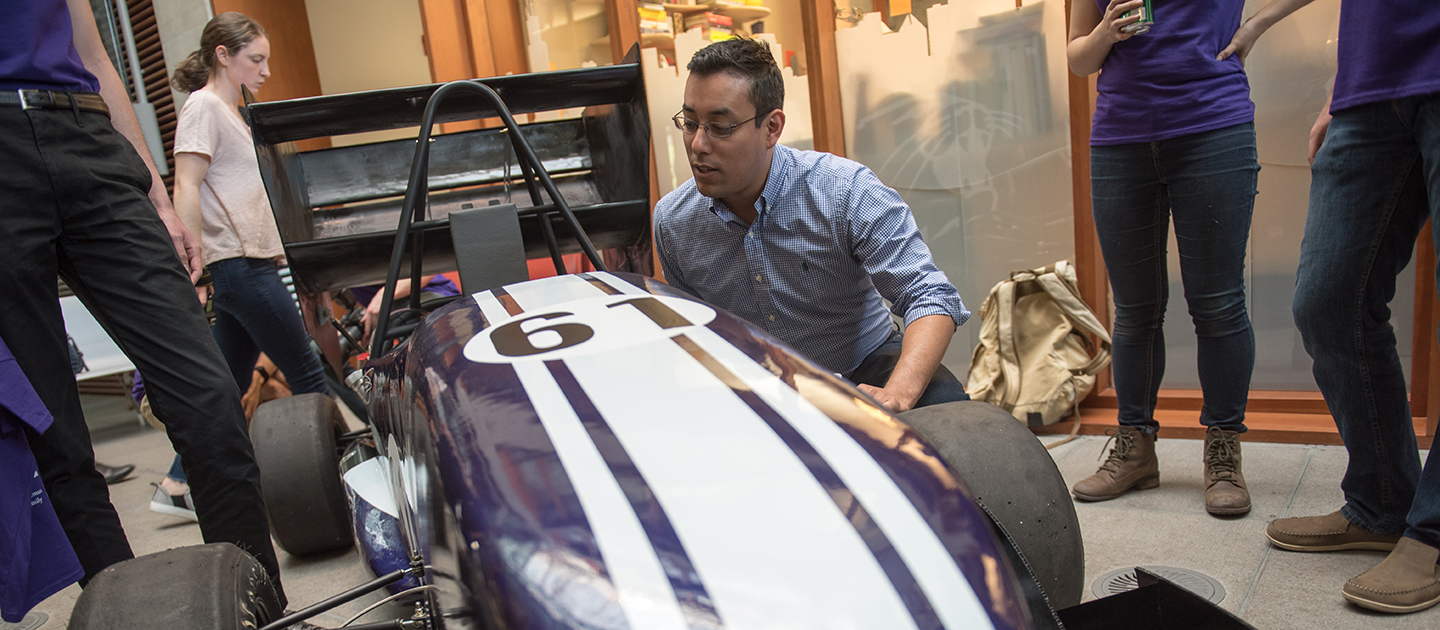 Northwestern Engineering's Michael Beltran is one of five Northwestern faculty members being honored with the 2022 University Teaching Awards. The annual recognition is given to professors who demonstrate excellence and innovation in undergraduate teaching.
Over the past two years, the unpredictable nature of the COVID-19 pandemic has placed an even greater emphasis on the need for preparation, adaptation and creativity in classroom and remote instruction.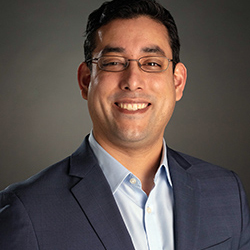 "This year's McCormick Teaching Award honorees have turned their ambitions into actions that have enhanced our students' learning experiences," said Provost Kathleen Hagerty. "They not only serve as some of our greatest examples of Northwestern's commitment to innovative teaching, but also as role models for our students on the value of lifelong learning." 
Beltran was tabbed the Charles Deering McCormick Distinguished Lecturer, and his pedagogical approach combines "the theoretical classroom learning environment and practical hands-on experience," providing students the opportunity to apply engineering fundamentals.
Described by his chair as a "campus leader in design and manufacturing education," Beltran employs design thinking principles to develop curriculum that promotes problem-solving.
Students describe his classes as "organized (and) well thought-out" with "dynamic and animated lectures," which his chair notes include "storytelling, humor, or using examples of products to convey a concept." A student wrote, "Professor Beltran ... wants students to walk away from his courses feeling empowered by the knowledge we gain and ready to apply the knowledge taught in class to real-world engineering problems." 
Students experience his classroom as "diverse and collaborative open spaces in which personal experience and contribution is valued as essential to learning." Beltran anticipates that students enter with different experience levels or preconceived notions of gender roles and "seeks to empower every student to push their knowledge to the next level and reach a state where they are confident in applying what they have learned to a real project.
Students describe their personal growth as a cornerstone of their class experience. A student explains, Beltran "works tirelessly to push me and his other students to be the best possible engineers, but the context in which he teaches propels us to be more conscious individuals." 
Beltran is a senior lecturer in the department of mechanical engineering and the Segal Design Institute, and he is director of the 3D Printing and Rapid Prototyping Lab. He earned his master's degree from Northwestern.
Along with Beltran, other University faculty members honored include Thomas Bozza, an associate professor of neurobiology in the Weinberg College of Arts and Sciences; Melissa Foster, an associate professor of instruction in the department of theatre in the School of Communication; Amy Stanley, the Wayne V. Jones II Research Professor in the department of history in Weinberg; and Shirin Vossoughi, an associate professor of learning sciences in the School of Education and Social Policy.
The recipients were nominated by the deans of the schools, or colleges, in which they have their principal appointments. Winners were selected by a committee chaired by the Provost and made up of senior faculty members, University administrators, and a student representative.
The award includes a salary stipend for the next three years as well as funds for professional development. The term commences at the start of the 2022-2023 academic year.