Honors and Awards
Students Featured in Chicago Inno's '25 Under 25'
Next generation of innovators are shaping the future of Chicago's tech scene
Chicago Inno has released its 2021 '25 Under 25' list of rising tech leaders, and five Northwestern students and alumni — all from the McCormick School of Engineering — represent the University.
The annual list recognizes Chicago-area entrepreneurs and innovators age 25 or younger who are "working their way up the ladder at fast-growing firms, and helping shape the future of Chicago's tech scene."
The featured Northwestern Engineering students and alumni, including three entrepreneurship minors at the Farley Center for Entrepreneurship and Innovation and one Segal Design Certificate student, include:
Charbel Bourjas ('19), Product Manager at Door Dash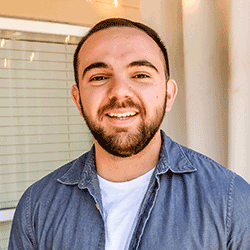 Bourjas, who graduated with a bachelor's degree in computer science and a minor in entrepreneurship from the Farley Center, has made the rounds in Chicago as a product manager at Groupon, Chowbus, and now Door Dash. During his time at Northwestern, he was highly involved in entrepreneurship activities, including serving as president of EPIC, the University's student entrepreneurship group. He also participated in the Jumpstart pre-accelerator program (formerly called Wildfire) at The Garage, Northwestern's community, space, and network of resources for student entrepreneurs. A Lebanon native, Bourjas has been driven from an early age to help people, and after graduating from high school, he started a charity to help children in war-torn countries.
Pitawat (Eng) Mahawattanangul ('19), Product Development Lead at NanoGraf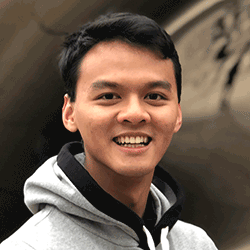 Mahawattanangul joined Nanograf as a product development engineer after he graduated with a bachelor's degree in materials science and engineering. NanoGraf, which was co-founded by Northwestern alum and adjunct lecturer Samir Mayekar ('06, MBA '13) and incubated in a 2012 Farley Center NUvention: Energy course, is among Chicago's most promising deep-tech startups. Since he started at Nanograf, Mahawattanangul was elevated to senior product development engineer and then product development lead. The company, which makes powerful lithium-ion batteries and is funded by the U.S. Department of Defense, hit a major milestone this summer by enabling the most energy-dense battery material, according to a company press release.
Regina Morfin ('22), Co-Founder of Lura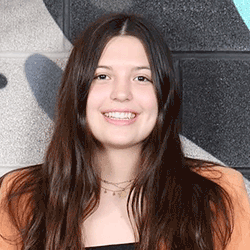 Morfin is currently studying manufacturing and engineering design and is pursuing an entrepreneurship minor at the Farley Center and a Segal Design Certificate. She is the co-founder of Lura, a fashion brand that promotes access to sustainable textiles. She is involved at The Garage as part of its Tinker Program and Propel Program, and was a Little Joe Ventures Fellow. Lura is working modernize the fashion industry by digitizing the relationship between brands and manufacturers. Her former work includes interning with Unilever's Hellman's Mayonnaise to implement plastic waste reduction initiatives in manufacturing.
Charlotte Oxnam ('23), Founder of Cue the Curves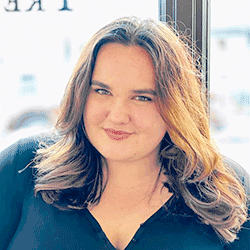 Oxnam is pursuing a bachelor's degree in industrial engineering and is the founder of Cue the Curves, an online platform designed to support and build a community for young plus-size women and clothing brands. At The Garage, Oxnam is part of its Residency Program and participated in the Propel Program. Her startup, which aims to help make the shopping experience for plus-size women less isolating, won the top prize at this spring's Techstars Chicago Startup Week, which celebrates the Chicago student startup community. 
Sreya Parakala ('22), Founder of Iris Education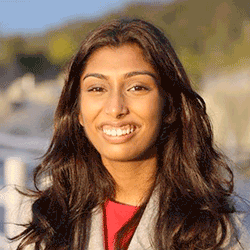 Parakala is pursuing a bachelor's degree in industrial engineering and management sciences and an entrepreneurship minor at the Farley Center. She is founder of Iris Education, a web app that focuses on centralizing authentic insights on US college culture for international students. Her startup was a semifinalist at this year's VentureCat, Northwestern's annual student startup competition, and she was a participant in The Garage's Residency Program, Little Joe Ventures Fellowship, Propel Program, and Jumpstart pre-accelerator. Parakala is also a managing partner at the Dorm Room Fund, a national student-run venture fund