Research
Four Professors Included in Special Nature Materials Thematic Issue
Work by Erik Luijten, Gregory Wagner, Sinan Keten, and Chris Wolverton appears in the special collection
Northwestern Engineering researchers have broad influence, as a special thematic issue of Nature Materials spotlighting computational materials design confirmed. 
Three out of five papers in the special feature were authored by McCormick School of Engineering faculty. The pieces – by Professors Erik Luijten, Gregory Wagner and Sinan Keten, and Chris Wolverton – provided insight on the role of simulation for the understanding of materials behavior, and how these approaches may be used to enable materials design.
"From Predictive Modelling to Machine Learning and Reverse Engineering of Colloidal Self-assembly" was co-authored by Marjolein Dijkstra of Utrecht University (The Netherlands) and Luijten, professor and chair of the materials science and engineering department. The piece gives an overview of computational tools and strategies used for the design of soft materials made from self-assembling colloids and nanoparticles.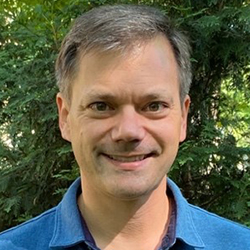 "Although (machine learning and reverse-engineering methods') implementation in the colloidal realm is still in its infancy, we anticipate that these data-science tools offer new paradigms in understanding, predicting and (inverse) design of novel colloidal materials," Dijkstra and Luijten wrote. 
Wagner and Keten co-authored "Mesoscopic and Multiscale Modelling in Materials" with Columbia University's Jacob Fish. The paper explains that multiscale modelling is a powerful tool to simulate materials' behavior, which has important features across multiple length and time scales. The piece provides an overview of multiscale computation methods and discusses their development for use in materials design. 
Wagner is associate professor of mechanical engineering, while Keten is June and Donald Brewer Professor and professor of mechanical engineering and of civil and environmental engineering. 
"We introduce some of the key concepts of multiscale modelling and present a sampling of methods from across several categories of models, including techniques developed in recent years that integrate new fields such as machine learning and material design," the co-authors wrote.  
"Electronic-structure Methods for Materials Design" was written by Wolverton, Jerome B. Cohen Professor of Materials Science and Engineering, and co-authors Nicola Marzari of École Polytechnique Fédérale de Lausanne (Switzerland), and Andrea Ferretti from CNR-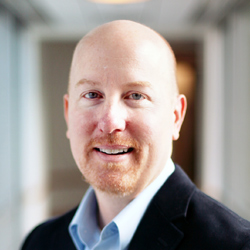 Istituto Nanoscienze in Modena, Italy. Knowing that simulations can be used to accelerate the characterization and discovery of materials, Wolverton and his collaborators showed how electronic-structure methods such as density functional theory work, what properties they can be used to predict, and how they can be used to design materials.  
"We provide here an overview of electronic-structure methods, of their application to the prediction of materials properties, and of the different strategies employed towards the broader goals of materials design and discovery," the co-authors wrote.