Education
Open Quantum Materials Database Celebrates Milestone
One millionth compound incorporated in database with Northwestern roots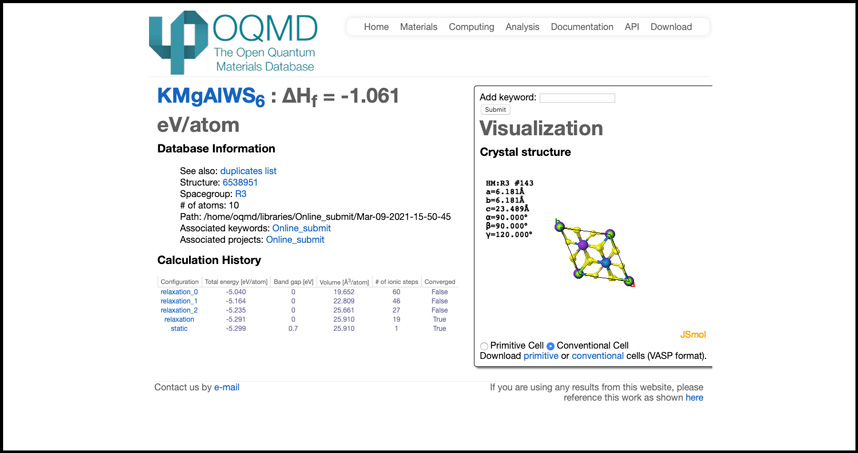 Northwestern Engineering's Christopher Wolverton is celebrating a millionth material milestone.
His Open Quantum Materials Database (OQMD), which supports new materials design by identifying candidate materials for applications like alternative energies and sustainability, recently added its one millionth compound to the platform.
Launched in 2013, the OQMD can be used to narrow down materials candidates to a mere handful that require further experimentation. Users can search by composition, create phase diagrams, determine ground state compositions, and visualize crystal structures. The open-source system also uses machine learning models trained on the database to predict the possible existence of new compounds that have not yet been synthesized.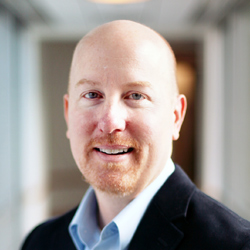 "We've been expanding the database and mining the information in it for nearly a decade now," said Wolverton, Jerome B. Cohen Professor of Materials Science and Engineering at the McCormick School of Engineering. "The millionth compound is a very exciting milestone, and the size of this dataset allows us to do things we never thought possible when we started all those years ago."
Wolverton and scientists around the world have used the database to explore new materials that could advance their research in batteries, hydrogen, lightweight metals, fuel cells, and thermoelectrics. It's also served as a recruiting tool.
"I regularly talk to candidate PhD students who are using the OQMD as part of their undergraduate research, and want to pursue graduate school at Northwestern as a result."
To commemorate the platform's one millionth compound, Wolverton and his team created a compound that honors the authors of the original 2013 paper describing OQMD's development: former postdoc James Saal, former PhD students Scott Kirklin (PhD '14), Muratahan Aykol (PhD '15), and Bryce Meredig (PhD '12), and Wolverton. The researchers' last names were translated into elements – sulfur (S), potassium (K), aluminum (Al), magnesium (Mg), and tungsten (W) – and charge balanced to produce the new material, called KMgAlWS6.
With more than 900 citations, that group's 2013 paper, "Materials Design and Discovery with High-Throughput Density Functional Theory: The Open Quantum Materials Database (OQMD)," is JOM's (Journal of The Minerals, Metals & Materials Society) most cited paper of the last decade and the journal's seventh most cited paper in its 72-year history.