Research
Four Northwestern Engineering Investigators Collaborate with Ojibwe to Strengthen Resilience
Team received a $50,000 grant as part of Civic Innovation Challenge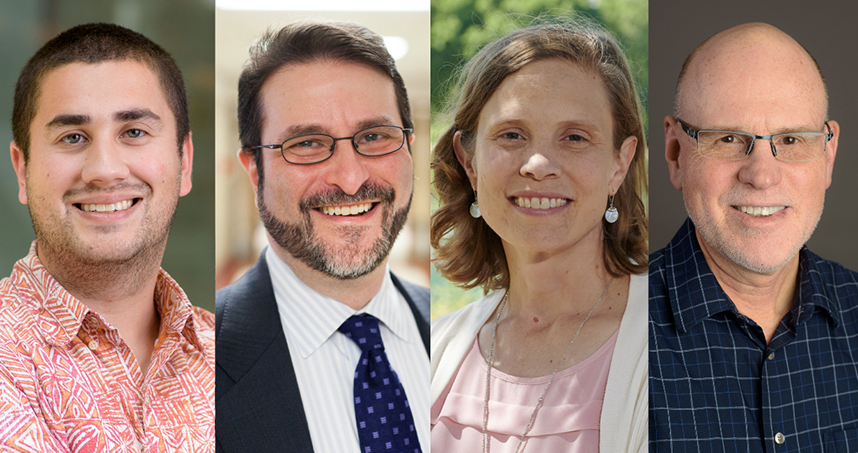 The Northwestern University campus sits on the ancestral homelands of the people of the Council of Three Fires: the Ojibwe, the Potowatomi, and Odawa, as well as the Menominee, Miami, and Ho-Chunk Nations. 
An interdisciplinary team of researchers that includes Northwestern Engineering faculty has been awarded a grant to address challenges faced today by the Ojibwe Nations. 
As part of the Civic Innovation Challenge, led by the US National Science Foundation (NSF) in partnership with the US Department of Energy and US Department of Homeland Security, the team received $50,000 in funding for its project, "Strengthening Resilience of Ojibwe Nations across Generations (STRONG): Sovereignty, Food, Water, and Cultural (in)Security."
 
Researchers from the McCormick School of Engineering include:
Weinberg College of Arts and Sciences assistant professor of political science Kimberly Marion Suiseeya serves as the principal investigator. Patty Loew, director of the Center for Native American and Indigenous Research (CNAIR), and professor at the Medill School of Journalism, Media, Integrated Marketing Communications, serves as co-PI. The Great Lakes Indian Fish and Wildlife Commission (GLIFWC) is a core partner, and this effort is a partnership between CNAIR, the Northwestern Center for Water Research, and the Center for Engineering Sustainability and Resilience. 
Collaborators include NAISE co-director Pete Beckman, primary investigator of the Sage project, which is based in NAISE and being leveraged to provide environmental data to STRONG; and NAISE fellow Raj Sankaran. 
The project's vision is to co-create methods with Ojibwe communities that integrate traditional ecological knowledge with data science, environmental science, social science, and engineering platforms to strengthen future Ojibwe generations' resilience. Using a sovereignty-affirming approach that advances cultural, food, and water security, the researchers will co-develop monitoring, prediction, and response systems and decision-making tools for strengthening resilience to natural disasters and other environmental threats.
The first phase of the project will include collaboration with GLIFWC and 11 Ojibwe tribes in the Western Great Lakes region to identify environmental data, institutional, and community needs to inform the development of a plan for strengthening and reinforcing resilience capabilities. 
The STRONG project is one of 52 recipients of the Civic Innovation Challenge Stage-1 grants. Awardees have four months to refine their projects and submit a Stage-2 proposal. Then, NSF and its federal partners will select projects from Stage-1 awardees to receive up to an additional $1 million to carry out their Civic concepts over one year.