Announcements
McCormick, School of Communication Launch Center for Human-Computer Interaction + Design
Center to develop the future of human and computer interaction
Northwestern Engineering and the Northwestern School of Communication have launched the Center for Human-Computer Interaction + Design (HCI+D), which aims to develop the future of human and computer interaction. 
"The pandemic has moved human-computer interaction to the very center of how we operate as a society, and with this there has been an acceleration to a digital future. It has also exposed inequities," said Julio M. Ottino, dean of the McCormick School of Engineering. "This center positions researchers to make important contributions to the goal of enhancing human and computer interaction in all aspects of life and for all people."
The center's core vision and values build upon Northwestern's unique interdisciplinary, socially engaged, people-centered approach to interaction and design. It also supports researchers in their pursuit of new interaction paradigms that will grow a collaborative, sustainable, and equitable society.
To achieve those goals, HCI+D draws upon the University's pioneering leadership in interaction and design research, leveraging Northwestern's history of research among diverse disciplines — including communication, computer science, design, learning sciences, several areas of engineering, medicine, and psychology. 
"The HCI+D center allows us to peer into the future where humans and computers interact and collaborate seamlessly to better society," said E. Patrick Johnson, dean of the School of Communication and Annenberg University Professor. "This partnership of engineering and communication intertwines two of Northwestern's strengths to build a powerful future rooted in collaboration, equity and inclusion." 
The center launches with a leadership team reflecting this collaborative spirit:
Elizabeth Gerber, associate professor of mechanical engineering in the McCormick School of Engineering and associate professor of communication studies in the School of Communication
Darren Gergle, John G. Searle Professor of Communication Studies in the School of Communication with a courtesy appointment in computer science in the McCormick School of Engineering
Bryan Pardo

,

professor of computer science in the McCormick School of Engineering and of radio/television/film in the School of Communication.
Through its broad support for research, educational initiatives, and events programming, the center aims to bring together and inspire the next generation of researchers to address important real-world problems and develop solutions with tremendous societal impact.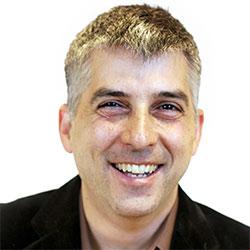 "The center recognizes and builds on faculty collaborations across Northwestern that have emerged in the past decade, bringing together faculty involved in digital media studies, social computing, and digital design and activism," said Barbara O'Keefe, former dean of the School of Communication at Northwestern University who helped launch the center. "This new investment in their work will make their work even more productive and showcase Northwestern's distinctive contributions to the future of computing."
The research areas for HCI+D include: Better Health, Collaborative Computing, Data Visualization, Human-Centered AI, Inclusive Computing, Interactive Computing, and Revitalizing Communities. The University offers a number of undergraduate and graduate programs with training components in HCI+D.
For more information, visit the HCI+D homepage:
https://hci.northwestern.edu/