Undergraduate
Senior Saif Bhatti Named to Crain's "20 in Their 20s" for 2020
Bhatti is developing a security company providing bio-acoustic monitoring technology that could reduce wildlife poaching around the world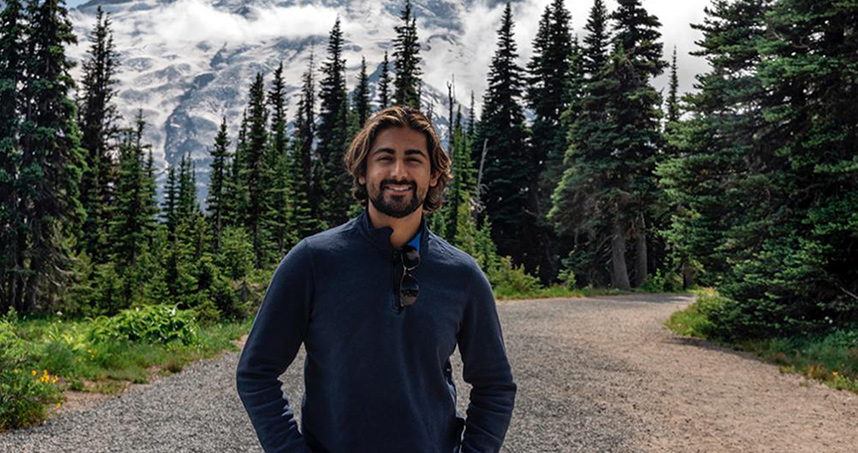 Northwestern Engineering senior Saif Bhatti is featured in Crain's Chicago Business's "20 in Their 20s." Bhatti, a double major in industrial engineering at the McCormick School of Engineering and philosophy at the Judd A. and Marjorie Weinberg College of Arts and Sciences, is developing Renoster, a security company providing bio-acoustic monitoring technology that could reduce wildlife poaching around the world.
Bhatti developed a model for Renoster's placement across a reserve using the technique of linear programming he learned in his engineering courses. In addition, he designed audio-processing scripts to distinguish between the many sounds heard in a reserve so that ranger security is alerted as accurately as possible.
Bhatti received summer undergraduate research funding from Northwestern Engineering in the summer of 2019 with guidance from senior lecturer in mechanical engineering Nicholas Marchuk, his faculty mentor. Bhatti traveled to Oregon and then to ThornyBush Game Reserve in Africa to test his design. His travel and work was also supported in two phases by the Resnick Family Social Impact Program, which is administered by the Institute for Sustainability and Energy at Northwestern (ISEN) and supports projects that address significant local and global challenges in sustainability and energy. That same year, Bhatti was named to the Clinton Global University Class of 2020, a global leadership program for students who are committed to addressing global challenges. He was also able to engage in partnerships and support facilitated by ISEN including The Nature Conservancy, which manages the Oregon preserve, and Gore-Tex, which provided some production materials. 
Now, after a successful trial of the technology, Bhatti is working to improve the hardware and software and preparing for additional field testing. His work is currently featured as the cover story in Northwestern Magazine. This spring, Bhatti will present his work at VentureCat, Northwestern's Annual Student Startup competition.