McCormick in the Media
Microfluidic Sweat Analysis Device Featured in The New York Times
The wireless, battery free device measures hydration, glucose levels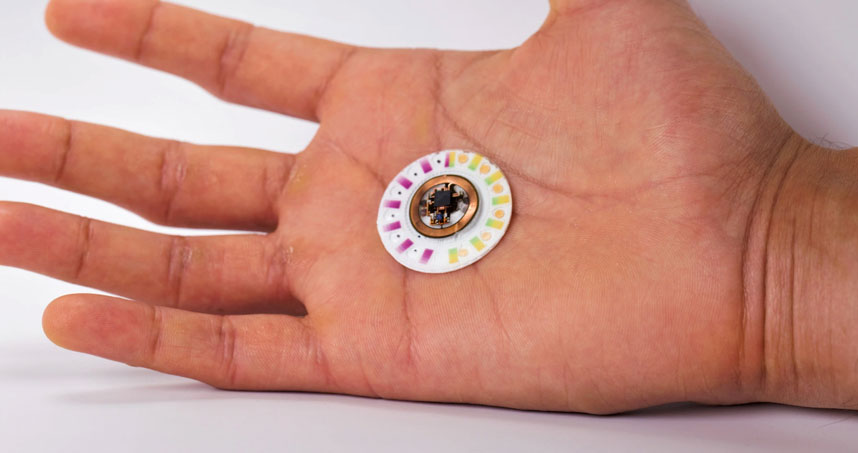 The health trackers of the future will do more than count steps or analyze sleep. They will help monitor diabetes or provide greater data to support athletic pursuits.
And the best part about these devices: they're already here.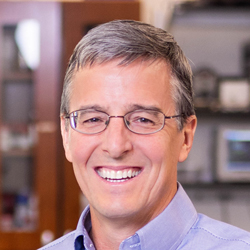 As featured in The New York Times, Northwestern Engineering's John Rogers has developed a new microfluidic device that analyzes a person's sweat composition to provide real-time feedback on their health and fitness performance.
Rogers's soft, flexible device rests on the skin and is composed of an intricate array of tiny channels and sensors that collect and chemically analyze sweat during exercise. Wireless and battery-free, the device helps athletes track important biomarkers related to hydration — like pH levels and sweat rate/loss — to optimize workouts. The device also tracks chloride, glucose, and lactate levels, which are used in the diagnosis and monitoring of diseases like diabetes or cystic fibrosis.
"[The device] fits into a broader trend that you're seeing in medicine, which is personalized, tailored approaches to treatment and delivery of care," Rogers said.
A paper documenting the work was published January 18 in the journal Science Advances. Rogers is the Louis Simpson and Kimberly Querrey Professor of Materials Science and Engineering, Biomedical Engineering, and Neurological Surgery. He also directs Northwestern's Center for Bio-integrated Electronics.