Events
Job Seekers Invited to Engineering Career Fair
Tech Expo will take place Thursday, January 17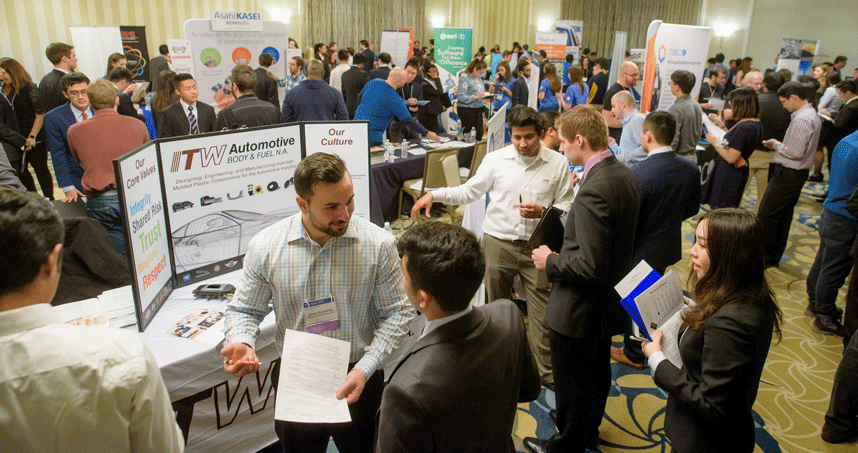 Northwestern students are invited to Northwestern Engineering's 2019 Tech Expo, a winter career fair that introduces job seekers to recruiters from top engineering, science, and technology companies.
The Tech Expo will be held on Thursday, January 17 at the Hilton Orrington Hotel, 1710 Orrington Avenue in Evanston. The event will be held from 4 p.m. to 8 p.m.
Nearly 50 companies — ranging from Allstate Corporation to Capital One to Microsoft — will recruit for full-time, internship, and co-op positions within their companies. More than 550 students are expected to attend.
Students should dress in business attire and bring copies of their resume. A WildCARD will be required for entry.
Hosted by Engineering Career Development, the 2019 Tech Expo is sponsored by Cardinal Intellectual Property, an IP services company that will also recruit at the event.
Click here for more information and a full list of attending companies.