Honors and Awards
Northwestern Receives First NIH Research Project Grant Dedicated to Synthetic Biology
Grant will fund research in cell-based therapies
Northwestern synthetic biology professors have received the first-ever research project grant (R01) dedicated to synthetic biology from the National Institutes of Health.
Though R01 grants are common, this funding mechanism is the first time the National Institutes of Health has specifically supported the interdisciplinary field of synthetic biology.
"This is a great win for funding powerful, platform research that isn't associated with only one disease," said Josh Leonard, associate professor of chemical and biological engineering and lead investigator on the grant.
The award will fund research conducted by Leonard and Neda Bagheri, assistant professor of chemical and biological engineering, to build technologies that advance cell-based therapies.
Synthetic biology uses tools and concepts from physics, engineering, and computer science to build new biological systems, and much of synthetic biology research focuses on reprogramming cells by changing their DNA. Once reprogrammed, cells can take on new, specialized purposes, such as creating sustainable chemicals, next-generation materials, or serving as targeted therapeutics.
Cell-based therapies involve reprogramming cells to sense and beneficially modify processes within humans. Such cells could both diagnose and treat diseases, like cancer.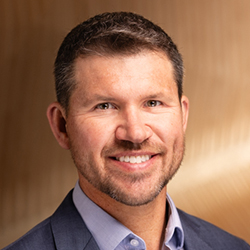 Though researchers around the world have built ways to create single parts for building cell-based therapies, many don't take a systems view, and therapies often behave differently or fail once placed inside the human body. Leonard and Bagheri hope to use their expertise in developing new synthetic biology "parts," such as proteins that act as sensors or controllers of gene expression, and in computational biology to both understand how to make these systems more tunable, predictable and reliable, and to predict their performance in vivo.
"If we're going to call this engineering, we need to be able to build things with the same sort of consideration and capabilities that we use to engineer anything else — to make engineered cell therapies both safe and effective," Leonard said.
"What we need to do is figure out how to move the whole field forward by integrating our expertise in a predictive and reliable manner," Bagheri said. "We have a critical mass of synthetic and computational biology researchers that enable this ambitious vision, which gives us a unique edge in the field."
Bagheri and Leonard's initial collaborative efforts were supported by a Cornew Innovation Award from the Chemistry of Life Processes Institute at Northwestern University, in a project which established computational tools ultimately enabling this new research program. Their initial collaboration has grown to support three co-advised graduate students.
This award comes on the heels of a successful year for the Center for Synthetic Biology at Northwestern, an interdisciplinary cohort of faculty from engineering and medicine. Because the research involves expertise across many fields, the center has been successful in applying for and receiving projects that involve investigators across disciplines and institutions. In October, center co-director Michael Jewett was part of an interdisciplinary team that received $12 million from the US Department of Energy to create a new center dedicated to accelerating the production of sustainable, low-cost bio-fuels and chemicals.
"I think this represents a trend, with much more to come," Leonard said. "Our team at the Center for Synthetic Biology has a unique ability to combine diverse and complimentary expertise to pursue really big-picture projects in the area of synthetic biology."