McCormick in the Media
Business Insider Names Alumnae Shotwell, Boler Davis 'Most Powerful' Female Engineers
Alumnae Gwynne Shotwell and Alicia Boler Davis earned the first and second spots, respectively, in the annual rankings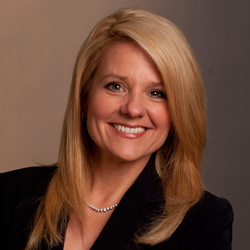 Each year, Business Insider publishes its list of the most powerful female engineers, recognizing leaders at top companies, technological innovators, and difference-makers in the community.
On June 21, the publication released its 2018 rankings — and Northwestern Engineering alumnae Gwynne Shotwell (BS '86, MS '88) and Alicia Boler Davis ('91) have earned the first and second spots, respectively.
As president and COO of SpaceX, Shotwell has guided the company to new benchmarks in private space travel. In 2012, the SpaceX Dragon became the first private spacecraft to reach the International Space Station. The feat was followed by the company successfully launching a satellite into orbit and landing a rocket booster on a drone ship in the Pacific Ocean.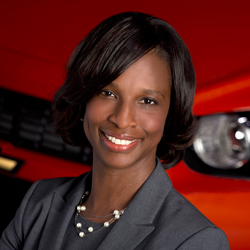 Boler Davis has served as executive vice president of global manufacturing at General Motors since 2016, following more than two decades of advancement within the company. In her role, she oversees the car producer's global manufacturing operations and manufacturing engineering and labor relations organizations, which totals more 165,000 employees in nearly two dozen countries. Earlier this year, she was named the 2018 Black Engineer of the Year.