Undergraduate
New Student Group Innovates for Social Change
Develop + Innovate for Social Change uses engineering skills to help nonprofits in Chicago.
After Conor McGeehan got a taste of using technology and computer science for social good in his undergraduate coursework, he wanted to do more.
"A lot of my friends and classmates in computer science courses felt like they weren't doing anything outside of their studies that made an impact on the community," said McGeehan, a junior studying technological entrepreneurship through the McCormick Integrated Engineering Studies program. "And I knew a lot of people in the nonprofit sphere who had room for improvement in their technical offerings."
So in fall 2017, he founded Develop + Innovate for Social Change, or DISC NU, a group of undergraduate students aiming to use their skills to help social impact-oriented groups in the Chicago community. Their ambitions include creating websites for nonprofits and developing ways to make nonprofits' research data available to the public.
"DISC NU offers opportunities to get hands-on experience with community partners and get engaged with Chicago as a whole. It's a way to use tangible skills we have learned in class while we are still at Northwestern and put them to use in the community," McGeehan said.
Using computer science to help nonprofits tell stories
This spring, the group launched its pilot project for Community Currency. The 501(c)(3), launched in 2016 via The Garage by Northwestern undergraduates, collects unused foreign currency from foreign travelers and donates it to the Boys & Girls Club of Chicago for summer programs.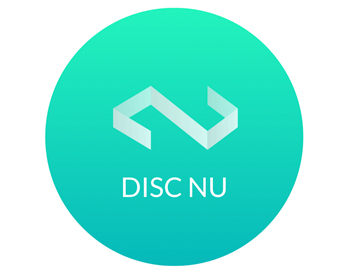 "Commercial banks don't exchange foreign coins any more. Nearly $1 billion in foreign currency comes in the US, and millions and millions of dollars come in through O'Hare [International Airport] alone," said Jackson Lehmar, Community Currency's chief operating officer. "A lot of it ends up in someone's sock drawer, just kept as a type of souvenir."
Early in 2018, DISC NU's founders approached Community Currency about helping the nonprofit upgrade its website. "We wanted to help them do a better job of telling their story — why people should donate their change, who the Boys & Girls Club is, and what their mission is," McGeehan said.
The collaboration is a win-win situation, said Lehmar, a junior majoring in business.
"The benefit for us is to try to get our important messages to our target audience," he said. "The benefit for DISC NU is that they can practice their design skills for a real nonprofit."
Abby Pratt, a first-year student majoring in integrated engineering studies who serves as the group's studio lead, is teaching five group members how to build the website.
"We're learning about tech skills, as well as looking at the site from a design standpoint," she said. "What do we want the site to say? Is the website intuitive, easy to use and understand?" The team aims to finish its work by the end of the quarter.
Inspired by Design Thinking and Communication
McGeehan's drive to do good was sparked in Design Thinking and Communication (DTC), a two-quarter course required for all first-year engineering majors. The coursework focuses on solving real problems for clients with special needs and for organizations in healthcare and education.
"DTC was my first exposure to working with people beyond the university and in the world around us. It's had a huge impact on me," he said. "That class showed me there was a lot of data that non-profits had to offer the public, but sometimes they had some trouble trying to communicate it."
"DISC was the missing piece in the already crowded Northwestern club scene," Pratt said. "It's intimidating to take on your first computer science project outside of the classroom. We're bridging that gap, and everyone is welcome to join and collaborate."