Honors and Awards
Marathon Optimization Tool Wins INFORMS Business Analytics Prize
Karen Smilowitz's data visualization system helps race organizers manage resources from a single dashboard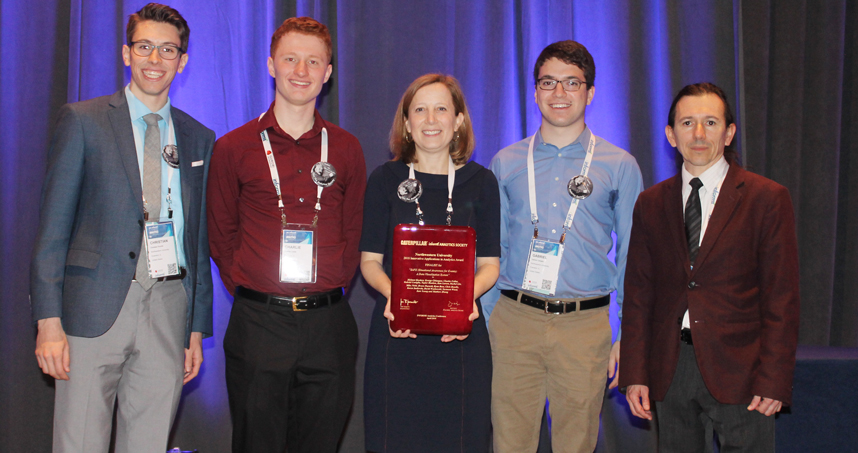 Major marathon events such as the Bank of America Chicago Marathon are mass-gathering affairs that demand unified coordination of resources to ensure a safe and enjoyable experience for all involved.
Using a range of analytics tools, a team led by Northwestern Engineering's Karen Smilowitz is enhancing current best practices for resource management set by the Chicago Marathon. The SAFE (Situational Awareness for Events) system incorporates critical data into one user-friendly dashboard to provide leaders of large-scale events like marathons a centralized information source.
And the pioneering work is catching attention.
At the 2018 INFORMS Conference on Business Analytics & Operations Research last month in Baltimore, Smilowitz and her 15-person team of Northwestern students and Chicago Marathon personnel bested competitors from IBM, Macy's, and other corporate enterprises to capture the Innovative Applications in Analytics Award. The annual prize recognizes the creative combination of analytics techniques in unusual applications to provide insights and business value.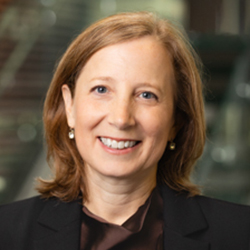 "It's exciting to receive recognition for this collaborative effort that helps race directors do their work more effectively from both a public safety and event planning perspective," said Smilowitz, Charles Deering McCormick Professor of Teaching Excellence and professor of industrial engineering and management sciences.
Since 2008, many large race events have followed the "Chicago Model," an operations plan that unifies staff and volunteers from race management, public safety, and health teams in one race-day location. Though the Chicago Model proved a marked improvement over previous implementations, organizers behind the Chicago Marathon pushed for more progress.
Smilowitz, who studies modeling and solution approaches for logistics and transportation systems, joined the effort in 2014 after connecting with George Chiampas, a faculty member in Northwestern's Feinberg School of Medicine and the Chicago Marathon's medical director. Landing a National Science Foundation grant, Smilowitz and a team of industrial engineering students, computer science students, and race personnel spent the next four years developing the SAFE system.
The first comprehensive dashboard for endurance event management, SAFE uses descriptive, predictive, and prescriptive analytics to help race personnel effectively manage and oversee all participants, monitor the dynamic location of race participants, and manage health and safety resources by integrating real-time dynamic data from tracking devices and predictive algorithms developed by the research team.
During their presentation at the INFORMS Conference, the SAFE team recreated the race-day command center to demonstrate how marathon personnel interact with the novel system.
"This is one place for everyone to access the information they need," said Smilowitz, noting that the system's simulation piece, developed by Chris Rozolis, a student in the Master of Science in Analytics program, features elements such as weather conditions and start-line analysis that can inform the planning of future events.
With SAFE already establishing itself as an integral component in the management of the Chicago Marathon, the Chevron Houston Marathon, and other leading road races, the team is now pursuing commercialization and making the system available to race directors around the globe.
"This is truly innovative technology that makes an impact," said Rozolis, who graduated from McCormick in 2017 with a BS in industrial engineering before entering the MSIA program. "Once our race partners have it in hand, they see it's an invaluable tool."
A detailed look at the SAFE team's work will appear in an upcoming edition of Interfaces, a scholarly journal serving the field of operations research and management science.