McCormick in the Media
Alumnus Akshat Thirani Named to Crain's "20 In Their 20s" for 2018
Thirani was recognized for Amper Technologies, a startup he launched while in the NUvention: Energy course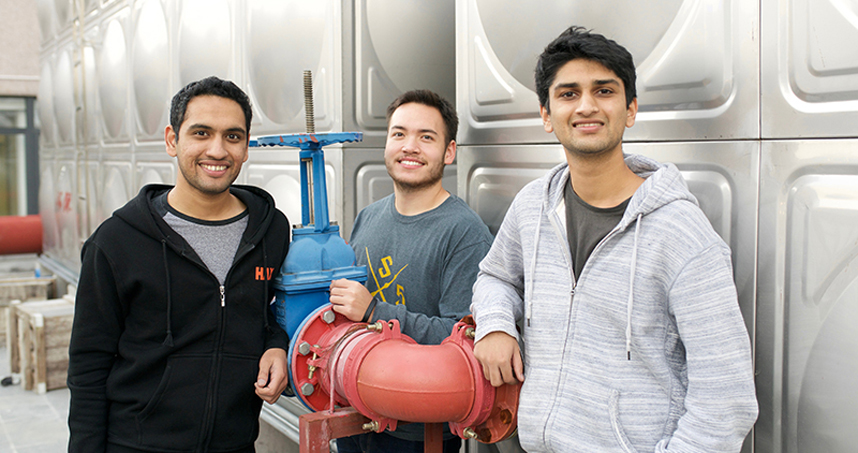 Northwestern Engineering alumnus Akshat Thirani ('16) is among the 2018 class of Crain's Chicago Business' "20 In Their 20s." The annual feature highlights 20 up-and-coming difference makers in Chicago business, technology, and innovation who are all under 30 years old.
Thirani, who graduated from Northwestern with a degree in computer science, was recognized for his work as co-founder and CEO of Amper Technologies, a startup that produces sensor technology to make it easier for manufacturers to connect factory machines to the internet. Amper's plug-and-play hardware and monitoring system tracks machine downtime, units produced, and energy use in hopes of improving overall machine performance and eliminating supply chain waste.
Thirani launched Amper in 2016 as a student in the NUvention: Energy course offered through the Farley Center for Entrepreneurship and Innovation and the Institute for Sustainability and Energy at Northwestern (ISEN). At the time, he believed the company could provide the next generation of home energy monitoring with a hardware and software platform that reads electricity use in homes and sends data directly to user smartphones.
Recognizing opportunities in the manufacturing space, Thirani pivoted Amper's focus to applying its technology to machining and injection molding shops. To date, the company has raised $1.9 million in funding from investors, including Slow Ventures and 1517 Fund.
Read Akshat Thirani's "20 In Their 20s" profile at Crain's Chicago Business.