Events
ETOPiA Revives 'Copenhagen' to Mark its 10th Anniversary
Free play opens Friday, March 30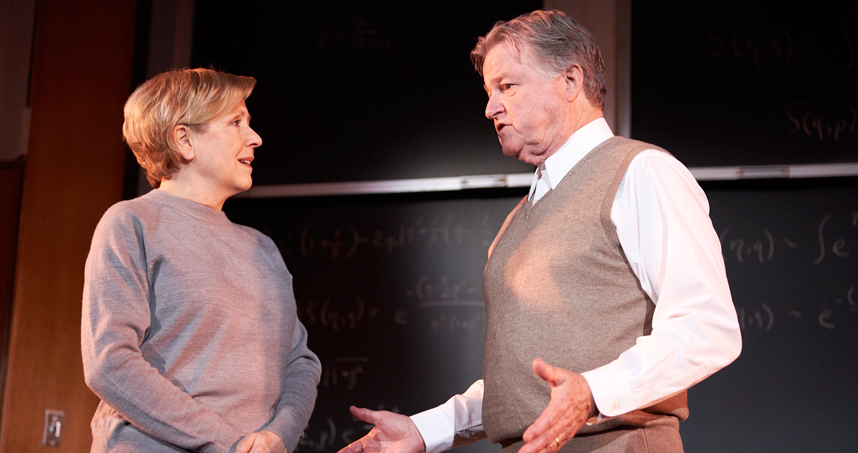 "Why did he come to Copenhagen?"
Margrethe Bohr's question rings at the heart of Michael Frayn's 1998 Tony Award-winning play "Copenhagen." No one disputes that German nuclear physicist Werner Heisenberg visited Bohr's husband Niels on a September night in the middle of World War II. But why he visited or what the two physicists discussed has been a source of controversy ever since.
This month three actors -- including a Northwestern University engineering professor -- will explore that mysterious conversation, which took place as Nazis and Allies raced to build the atomic bomb, when "Copenhagen" hits the stage at Northwestern and the University of Chicago.
Performances will be held March 30 through April 15 at 7:30 p.m. Fridays and Saturdays and 2 p.m. on Sundays in Lecture Room 2 of the Technological Institute, 2145 Sheridan Road, on the Evanston campus. The show will then move to the University of Chicago, where it will be held April 20 through 29 at 7:30 p.m. Fridays and Saturdays and 2 p.m. on Sundays in the STAGE Lab, 1131 E. 57th St., Chicago.
Admission is free. Reservations are strongly encouraged and can be made by calling 847-324-3296 or by visiting etopia.northwestern.edu.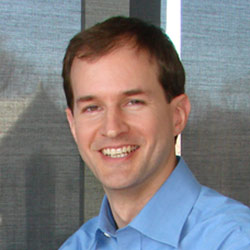 The play marks the 10th anniversary of ETOPiA: Engineering Transdisciplinary Outreach Project in the Arts, an initiative that seeks to inspire cross-disciplinary dialogue about the role of science and technology in society. Founded by Matthew Grayson, associate professor of electrical engineering in Northwestern's McCormick School of Engineering, ETOPiA also produced "Copenhagen" in 2008 as its inaugural performance.
"We wanted to celebrate ETOPiA's 10th anniversary with something special, and this play is near and dear to our hearts," said Grayson, who performed the role of Heisenberg in 2008 and will reprise his role this spring. "It's smart science and smart playwriting."
But Grayson's relationship to "Copenhagen" goes back further than 2008 -- and even sparked the idea for ETOPiA. Twelve years ago, Grayson was a researcher at the Technical University of Munich in Germany when he decided to rally other expats for an English-language performance of "Copenhagen," which ended up traveling to Vienna and Zagreb. When Grayson moved to Northwestern to become an assistant professor, he knew he wanted to bring this science theater project with him.
For this revival, Grayson has added a new element to the show: a piano.
"A lesser known fact is that Heisenberg was a fine pianist," Grayson said. "We have a piano in our production that Heisenberg plays. I don't think anyone has done that before. Although the piano part is not explicitly written into the play, Heisenberg frequently talks about his love for music, and we take those occasions to let him express himself with his beloved Beethoven, Bach and Mozart."
Also new this year, Nancy Kawalek, founder of the University of Chicago's Scientists, Technologists, Artists Generating Exploration (STAGE) Lab, will co-produce the show. Because the University of Chicago is currently celebrating the 75th anniversary of the discovery of controllable self-sustained nuclear fission, Grayson said it's fitting to bring a play about nuclear physicists to their campus.
"ETOPiA uses the arts to help people understand how technology interacts with and influences society," Grayson said. "By bringing the play to the University of Chicago, we can expand the dialogue even further for greater impact."
Local Chicago actor Dori Erwin Collins and California-based actor James Lashly will portray Margrethe and Niels Bohr. Maureen Payne-Hahner, who has directed several ETOPiA productions including "Copenhagen" in 2008, will reprise her role as director.
ETOPiA is supported by the Barry and Mary Ann McLean Fund for Art and Engineering, the James F. and Mary L. Gibbons Art and Technology Fund, Northwestern's Materials Research Center, the International Institute of Nanotechnology, and the Department of Electrical Engineering and Computer Science. This year's production is also sponsored by STAGE and the University of Chicago's Institute for Molecular Engineering.