Honors and Awards
Three Professors Named to National Academy of Inventors
Fellows elected by their peers for outstanding contributions to innovation
Northwestern Engineering's Walter Herbst, Mark C. Hersam, and Teresa K. Woodruff have been named 2018 fellows of the National Academy of Inventors (NAI).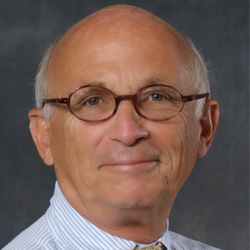 Election to NAI fellow status is a high professional distinction accorded to academic inventors who have demonstrated a prolific spirit of innovation in creating or facilitating outstanding inventions that have made a tangible impact on quality of life, economic development, and the welfare of society.
This year's fellows will be inducted April 5 at the Mayflower Hotel in Washington, D.C. as a part of the seventh annual NAI Conference. US Commissioner for Patents Andrew H. Hirshfeld will deliver the ceremony's keynote address.
Herbst, Hersam, and Woodruff are among 912 total NAI fellows, representing more than 250 research universities and governmental and non-profit research institutes.
Herbst is the Charles Deering McCormick Distinguished Clinical Professor of Mechanical Engineering and founding director of Northwestern's Master of Product Design and Development Management Program. Considered one of the "founding fathers" of modern product design, Herbst has experienced a long career as an award-winning global product designer. He founded design and development company Herbst LaZar Bell, which was the largest independently owned design firm in the United States, and, along with his son, founded Herbst Produkt, a creative design agency specializing in transforming complex design challenges into simple, powerful solutions.
Herbst has served as faculty for the United Nations World Intellectual Properties Organization. He holds 124 patents and has received numerous awards for his product designs, including multiple Edison Awards, Red Dot Design Awards, and IDEA Awards.
Hersam is a Walter P. Murphy Professor of Materials Science and Engineering and director of Northwestern's Materials Research Science and Engineering Center. He has made significant inventive contributions to the field of nanoelectronic materials, including a series of printable graphene inks and a novel technique that purifies and separates carbon nanotubes, graphene, and other nanomaterials. He holds 66 issued and pending patents, 14 of which have been licensed to NanoIntegris, a startup Hersam cofounded to commercialize semiconducting carbon nanotubes.
Hersam also serves on the technical advisory boards of three emerging technology companies: SiNode Systems, which commercializes lithium-ion batteries based on graphene and silicon composites; AGES, which is developing a range of solutions to deliver energy to customers; and Nanosense, which develops gas sensors based on DNA-functionalized semiconducting carbon nanotube transistors.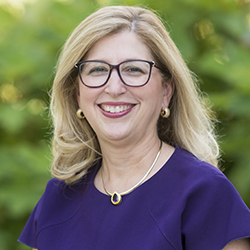 Woodruff is the Thomas J. Watkins Memorial Professor of Obstetrics and Gynecology in the Feinberg School of Medicine, professor of biomedical engineering in the McCormick School of Engineering, and dean of The Graduate School. She founded and directs the Women's Health Research Institute and is director of the Center for Reproductive Science. An expert on ovarian biology and reproductive science, she is an internationally recognized leader in fertility research.
Woodruff coined the term "oncofertility" and invented clinical practice management strategies that merged two fields: oncology and fertility. Oncofertility is now a recognized field of medicine and provides reproductive options for young cancer patients around the globe. She has 11 issued patents related to her reproductive research, including for a novel method to connect reproductive tissues in a microfluidic device and a method to increase the fertilization potential of cells in the ovary.