McCormick in the Media
Northwestern Scientists Uncover New Understanding of Ancient Mummy
The interdisciplinary team of scientists includes Associate Professor Marc Walton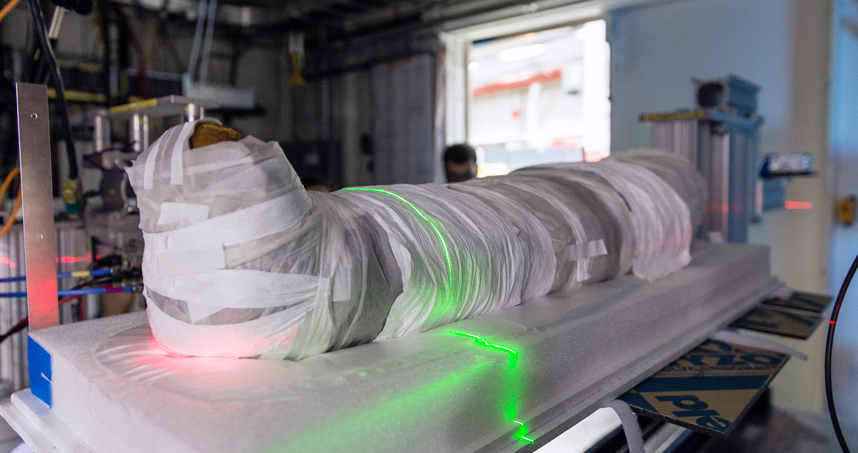 The 1,800-year-old Hibbard mummy, housed at the Styberg Library at Garrett-Evangelical Theological Seminary, is preserved from head-to-toe in linen wrappings. But that isn't stopping Northwestern scientists from uncovering the secrets that lie beneath.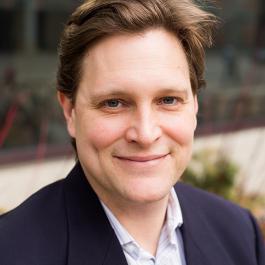 The interdisciplinary Northwestern team, which includes Northwestern Engineering's Marc Walton and researchers from the Feinberg School of Medicine and the Block Museum of Art, are using advanced x-ray technology at Argonne National Laboratory to uncover unique insights into the Roman-Egyptian mummy. The collaborative work has been featured in the Chicago Tribune, PBS, Associated Press, USA Today, and others.

Offering the brightest x-ray source in the Western Hemisphere, Argonne's Advanced Photon Source synchrotron allows the team to noninvasively examine the ancient mummy, which contains the remains of an approximately 5-year-old girl. The machine's high-energy beams provide molecular-level data that could offer new revelations about the materials used in the wrappings and painted portrait embedded within the mummy, while also providing clues to the girl's death, how her body was prepared for burial, and how her remains have been conserved.

"That's what we're trying to do with all this analysis, to unpack who this person was," said Walton, senior scientist at the Northwestern University-Art Institute of Chicago Center for Scientific Studies (NU-ACCESS) and research associate professor in the Department of Materials Science and Engineering. "We're trying to construct the narrative."

The Hibbard mummy is currently on loan to the Block Museum of Art for a teaching exhibition called Paint the Eyes Softer: Mummy Portraits from Roman Egypt. The exhibition, co-curated by Walton, will run from January 13, 2018, through April 22, 2018, in the Alsdorf Gallery.
Read more about the collaboration in the Chicago Tribune, PBS, Associated Press, and USA Today.