Honors and Awards
GE Aviation to Prototype Student Project
Project selected from more than 150 entries from around the world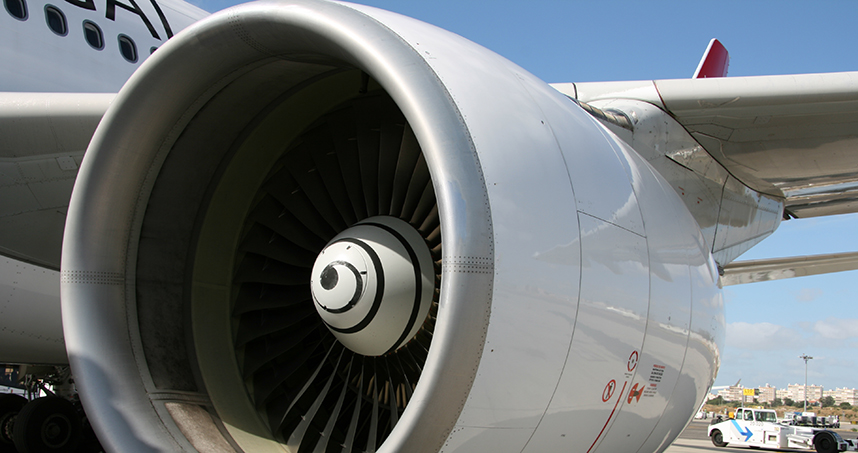 From their sizes and materials to their technology and controls, airplanes and their engines have changed a lot over the years. But one thing has remained the same.
Airplane inspections have used an optical device called a boreoscope to inspect turbine engines for the past 70 years. Inspectors have to manually position the device and eyeball the engine to evaluate it. The old-fashioned, time-consuming technique relies on manual data and image collection for further review and analysis.
Aiming to upgrade this inspection technique, GE Aviation challenged engineers around the world to design a better system. GE Aviation — from more than 150 entries — selected a project from Northwestern Engineering students and plans to prototype and test their inspection solution in its facilities.
The students' solution is called "SearchEYE," a segmented device that enters into an aircraft engine's combustion chamber, conforms to the chamber's interior geometry, and then collects visual inspection data for aircraft technicians.
Zachary Fenske, John Harris, Jonathan Hoffman, Elizabeth McTighe, Matthew O'Hagan, Jacob Schneider-Martin, and Jay Welch designed the SearchEYE while enrolled in the ME 398 capstone course. Compiling an application and entering the project into GE Aviation's design challenge was not a course assignment, which impressed instructors Alex Birdwell and Michael Beltran.
"The team demonstrated an incredible amount of self-initiated direction and created impressive mock-ups of ideated solutions to the client's proposed aircraft engine inspection problem," said Birdwell, assistant professor of instruction and academic adviser. "It's been a pleasure working with this team and seeing all the progress they make on a weekly basis."