Events
Dean's Seminar Series Presents Kate Newman and Nirmal Bhagabati
The seminar will take place at 4 p.m. on Thursday, November 17
Expanding global infrastructure while conserving nature is a perennial challenge for engineers.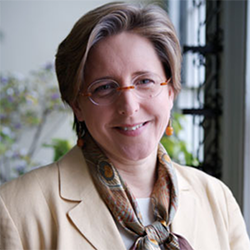 The World Wildlife Fund's (WWF) Kate Newman and Nirmal Bhagabati will visit campus next week to discuss the practicalities that engineers face when designing and developing infrastructure for a sustainable world.
A part of the Northwestern Engineering Dean's Seminar Series, "Preparing for the Global 'Infrastructure Tsunami': The Intersection Between Nature and Sustainable Infrastructure" will take place at 4 p.m. Thursday, November 17 in the Ford Motor Company Engineering Design Center's ITW classroom.
During the event, Newman will discuss global infrastructure challenges, gaps, and opportunities as illustrated in India, Colombia, Nepal, and Australia. Bhagabati will then provide a more technical overview of the WWF's application of natural capital assessment tools that inform spatial planning.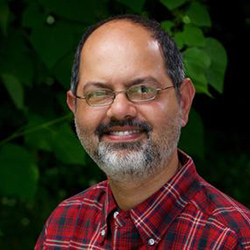 As the WWF's vice president for forests and freshwater public sector initiatives, Newman specializes in large-scale conservation planning and policy development in Africa, Asia, and Latin America. During her 25 years with WWF, she has worked in ecoregion planning, community-based conservation, protected area management, conservation finance, and green economy strategies. Newman also helps WWF work with government and civil society partners to secure a balance between conservation and development.
Bhagabati is a senior scientist for WWF's forest team and natural capital project, where he leads natural capital assessments in multiple countries and regions, applies spatial modeling tools and other approaches to conduct assessments, and trains others to use modeling tools to make informed decisions. He also provides strategic guidance to WWF's partners for mainstream economic services and natural capital assessments in decision-making contexts.