Education
Students Present Projects from Inaugural 'Internet of Things' Course
Projects present challenges, solutions for unexplored landscape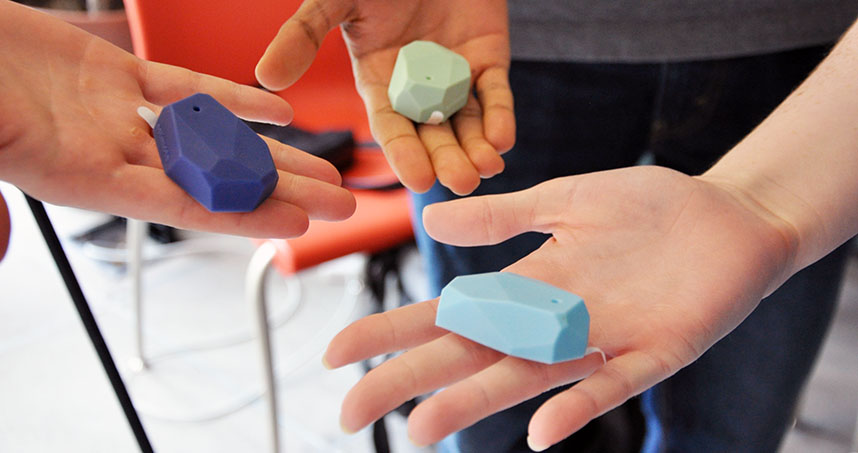 The Internet of Things is more than just a buzzword. It's a system of interconnected devices that's growing exponentially. International technology company Cisco projects that it will increase from 10 billion to a whopping 50 billion connected devices, sensors, and objects within just the next four years.
"It's a promising landscape but largely unexplored," said Goce Trajcevski, senior lecturer and assistant chair of electrical engineering and computer science. "The heterogeneity of devices and data formats, along with software tools and platforms, opens up many interesting problems. Quite a few well known issues, such as security and privacy, are now getting different lights and shades Not to mention the different couplings of sensing and actuation, real-time data with historic data, and novel challenges in analytics, machine learning, and crowd sourcing. In many respects, it is a field of strong interdisciplinarity and intersections." 
To familiarize students with the Internet of Things' foundational problems, Trajcevski and Professor Lawrence Henschen created and launched a new course first offered this spring. EECS 395/495: Internet of Things taught students about the basic terminology of and the ecosystem surrounding this new paradigm. Student teams then designed and produced their final projects, which they presented in two sessions — June 3 in the Willens Wing Atrium and June 6 in the Ford Atrium.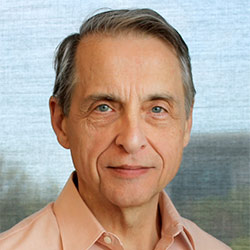 Supported by funds from the Murphy Society and Lisa Wissner-Slivka (MS '85) and Benjamin Slivka (BS '82, MS '85), the poster session featured representatives from the National Realtors Association and ComfyLight, a Munich-based company for smart homes. ComfyLight and the City of Evanston also provided guidance for several teams.
The Internet of Things includes everything from phones and watches to cars and refrigerators — and someday maybe even the Technological Institute. A group of students demonstrated an application that could make Tech "smarter" by adding small beacons around the building. By sending a Bluetooth signal to a user's smartphone app, the beacons can locate the user, pinpointing the location on a map. Not only can the app prevent the user from getting lost, but it can also inform the user about empty rooms nearby that are available for studying.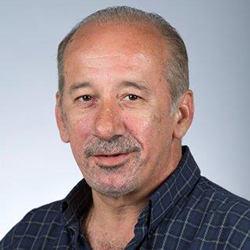 "Tech is hard to navigate — whether you are new, visiting, or have even been here for a year," said Tigast Diriba, senior in computer engineering who worked on the project. "The beacons can find you based on the strength of their Bluetooth signals."
Other presented projects included:
Real-time tracking plus security protocol development
Knowledge/data representation — ontologies in the Internet of Things
Counting people at business events
Building facades management (crack detection, monitoring, and renovation)
Monitoring student activity (attendance, sleeping, etc.) in a smart classroom
Audience emotion sensing — learn what the audience likes adjust the choice of music, etc.
Voice-based management for smart homes
Data analytics, prediction, optimization for scheduling garbage pickup
Sensor data and feedback control for watering crops
Mobile app that searches for credit card rewards nearby the user
Seat occupancy and usage analysis
Sensor-based control for smart homes
"The 'Internet of Things' is such a hot buzzword, but it's often misused," said Megan Sinclair, a senior in computer engineering. "People think of it as one or two smart devices. That's not an incorrect assumption, but it's so limited. The Internet of Things is bigger than most people realize."