Events
ETOPiA Musical Explores Women's Role in Industry
Mill Girls will open its workshop production on April 30
Mill Girls, a new musical examining women's roles in the US Industrial Revolution, will run as a staged reading workshop at Northwestern University from April 30 to May 8.
The play is the first spring production for ETOPiA: Engineering Transdisciplinary Outreach Project in the Arts, an outreach initiative that seeks to inspire cross-disciplinary dialogue about the role of science and technology in society.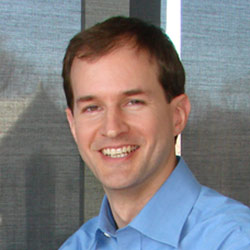 Written by Northwestern University alumna Samantha Beach, Mill Girls is the story of a group of young women in the 1840s who leave home to work in a Lowell, Massachusetts textile mill. As industrialism mounts, the women spur a workers' and women's rights movement.
The event will run from April 30 to May 8 at 7:30 p.m. on Saturdays and 2 p.m. on Sundays in the Ford Motor Company Engineering Design Center's basement prototyping and fabrication lab. During the first weekend, actors will read from the scripts and sing to perform a working version of the musical. Using audience feedback, the writers will rework certain scenes and present a revised version during the second weekend.
"The essence of the story is about women in industry and the role that they played in changing society to what we now recognize as the modern norm," said Matthew Grayson, ETOPiA producer and associate professor of electrical engineering and computer science. "This show will allow audience members to experience the artistic design process, appropriate to the design environment in the shop where it will take place."
This spring's ETOPiA production is supported by the Barry and Mary Ann MacLean Fund for Art and Engineering, Northwestern's Materials Research Center, and Northwestern Engineering.
For more information about Mill Girls, visit etopia.northwestern.edu.