Events
Dean's Seminar Series Presents Ed Lazowska
The seminar will take place at 4 p.m. Monday, April 25
Computer science has experienced a 50-year run of making devices faster, smaller, and less expensive. According to computer scientist Ed Lazowska, this trend will continue to deliver essential breakthroughs well into the future.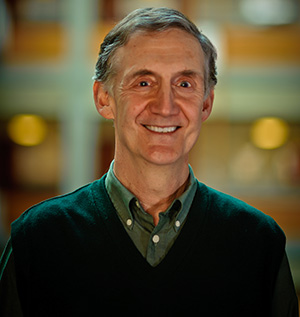 As a part of the Northwestern Engineering Dean's Seminar Series, Lazowska will visit campus next week to present a 21st-century view of computer science and discuss the field's role in the modern university and modern world. He will relate the importance of using computer science to tackle society's most pressing challenges, including health care, sustainability, and education.
"Computer Science: The Ever-expanding Sphere" will take place at 4 p.m. Monday, April 25 in the Ford Motor Company Engineering Design Center's ITW classroom.
Lazowska is the Bill & Melinda Gates Chair of Computer Science and Engineering at the University of Washington, where he has taught for 38 years. His teaching and research focus on the design, analysis, and implementation of high-performance computing and communication systems. More recently, he began exploring the techniques and technologies of data-intensive discovery.
A long-time advocate for increasing participation in computer science, Lazowska serves on the executive advisory council of the National Center for Women and Information Technology and on the National Research Council's Committee on Women in Science, Engineering, and Medicine. He is also a member of the National Academy of Engineering and a fellow of the American Academy of Arts and Sciences.