Announcements
Brinson, Burghardt Join Senior Leadership Team
The two deans will assume their positions on September 1
As Northwestern Engineering continues to strengthen and grow, two faculty members have been promoted to its senior leadership team. Effective September 1, L. Catherine Brinson will become associate dean, and Wesley Burghardt will succeed Stephen Carr as the associate dean of undergraduate engineering.
In this newly created position, Brinson will manage an ever-growing list of new initiatives and focus on Northwestern Engineering's professional master's programs. The Jerome B. Cohen Professor of Mechanical Engineering, Brinson previously served as chair of her department and has led a successful research lab with diversified funding, including many corporate partnerships. Her leadership also has expanded beyond Northwestern to the national scale. She served as a member of the US Defense Study Group, served two terms on the National Materials Advisory Board of the National Academies, and chaired two National Research Council Studies.
"Cate brings with her a wealth of leadership experience," said Julio M. Ottino, dean of the McCormick School of Engineering at Northwestern University. "I am confident that with Cate added to our outstanding senior leadership team, Northwestern Engineering will advance to even higher levels of excellence."
Brinson has appointments in both mechanical engineering and materials science and engineering, where she studies advanced material systems and develops new methods to characterize and model material behaviors. She has received numerous awards, including the Nadai Medal from the American Society of Mechanical Engineers, Friedrich Bessel Prize from the Alexander von Humboldt Foundation, Tom JR Hughes Young Investigator Award, and an NSF CAREER Award.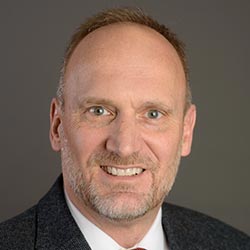 As associate dean of undergraduate engineering, Burghardt will oversee the undergraduate program, including curriculum, professional development, and personal development. A professor and former chair of chemical and biological engineering, Burghardt has been honored with teaching awards at both the university and school level. He was named a Charles Deering McCormick Professor of Teaching Excellence in 2011, to the Associated Student Government honor roll in 2013, and has served as a student adviser for many years. Burghardt is known for teaching many rigorous and challenging engineering courses and bringing clarity to difficult concepts.
"Steve Carr has provided strong leadership for our undergraduate programs for more than two decades, and I am incredibly grateful for his dedication to our school. He has been at the helm through a period of incredible change," Ottino said. "As a faculty member and former department chair, Wes has demonstrated a strong commitment to undergraduate education. I know he will continue our tradition of excellence in this area."
Burghardt's research interests seek to understand the dynamics of complex fluids during flow. He has developed pioneering optical and X-ray scattering methods for studying the structural dynamics of polymers during flow and processing. He has received numerous awards, including a Young Investigator Award from the National Science Foundation, the John H. Dillon Medal from the American Physical Society, and election as fellow to the American Association for the Advancement of Science.