Events
Celebrating Earth Day at Northwestern
Earth Day event will feature food, live music, and tie-dye.
Before shrinking icecaps and hybrid cars, Al Gore and the first Earth Day, Northwestern students took environmental issues to heart. On January 23, 1970, Northwestern Students for a Better Environment hosted "Project Survival," one of the United States' first major environmental awareness events. Now 45 years later, Northwestern continues to show appreciation for our planet.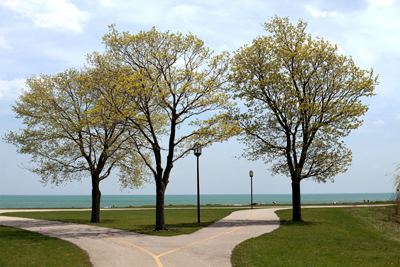 Cohosted by the Environmental Science, Engineering and Policy program, the McCormick School of Engineering will celebrate Earth Day next week with an array of events on Wednesday, April 22. 
From 5-7 p.m. members of the Northwestern community are invited to gather in the Willens Wing Atrium on the second floor of the Technological Institute for food and music. Highlights include a talk from environmental historian Keith Woodhouse and a live performance of Tom Paxton's "Whose Garden Was This?," which debuted during a midnight "sing-in" at Project Survival.
Leading up to the main event, Northwestern students are invited to join a tie-dying party from 12 to 3 p.m. on Monday, April 20 on the Tech Plaza. Earth Day logo t-shirts will be provided.